Sports Science, Strength and Conditioning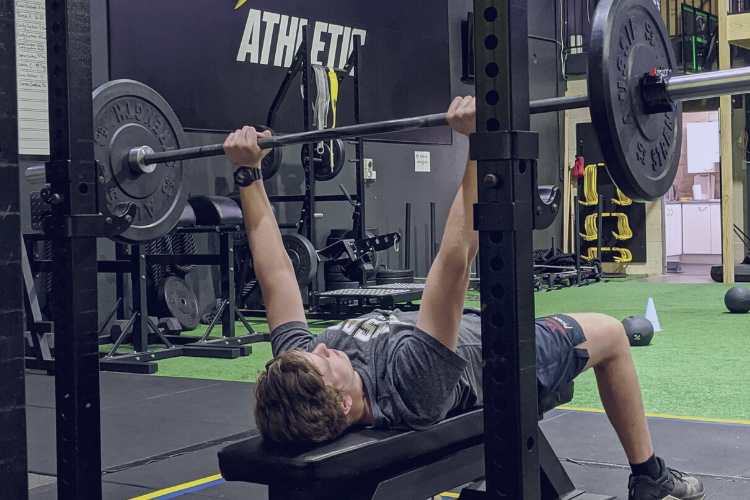 SPORTS SCIENCE
The Academy supports its athletes, coaches, and programs with scientific and technical testing and monitoring. All test protocols are in line with those used at the higher levels of the sport and are generally conducted where available; in line with testing protocols established by the State Sporting Organisations and the NSW Institute of Sport.
The sports science testing may include physical activities such as:
20m Shuttle Run / Beep Test / Yo-yo Intermittent Test,
Vertical Jump Testing,
5m / 10m and 20m sprints,
Agility testing,
Sit and Reach testing,
Functional movement screening, and
Strength testing.
Some squads may undertake the opportunity to have their training / technique style video recorded for analysis by squad coaches and/or sports science interns. The results from the sports science testing provide valuable feedback for coaches and athletes alike, and often form a good starting point for athletes wishing to take the next step.
STRENGTH & CONDITIONING
Made available through the use of strategic fitness partners, and developed by Academy S&C Coaching Staff; the Academy has a Strength and Conditioning program that will form a part of each sport's program curriculum.
This program will see the implementation of:
Minimum of two Fitness Testing / Movement Screening sessions,
Minimum of four Strength and Conditioning sessions
The S&C sessions will follow a detailed program featuring:
Introduction to lifting, injury prevention and movement patterns for sports specific S&C
Learning and building Foundational Strength
Mastering the necessary movement patterns
Additional / Advanced Skills and Drills in S&C
The sessions will take place with a mix of theory and practical components, and are led by qualified Academy and guest S&C Coaching staff, primarily as a group/squad and in a professional gym environment.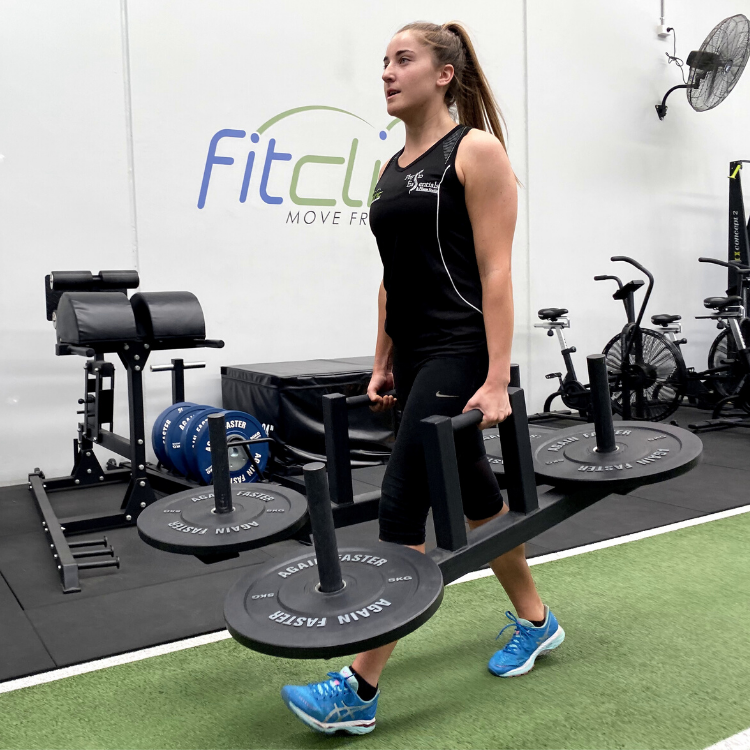 Discounts for SWSAS Athletes
BENEFITS
Proper strength and conditioning allows an athlete to strengthen supporting muscles, even out muscle imbalances, increase mobility, correct posture, stabilise joints, learn new movement patterns, enhance coordination and peripheral skills, and so much more.
CHOICE
South West Sydney Academy of Sport has teamed up with industry experts who provide Sports Specific Strength and Conditioning Services to young Athletes. Movement Essentials, FitClinic and Dynamo Athletic are all available for current Academy Athletes to gain individual gym programming, supervised gym sessions, individual skill development and much more.
DISCOUNTS
A reduced membership cost of $10/week is available to ALL current Academy Athletes. $5 is reduced from the service provider and $5 paid for by SWSAS. This is a fantastic opportunity to gain expert guidance in the gym at affordable pricing.
HOW TO JOIN
Simply register your interest with the provider of your choice (below) directly through their website. Once a membership has been established the discount will automatically be applied reducing your costs by $10 per week!
Note:Each Athlete is allowed up to 6 months of subsidised memberships per program year. This program is capped ($) by the Academy and when maximal funding has been reached this sevice will cease, then reccomence in the following program year (12 months).
Strength and Conditioning Partners