Netball Program Orange Tour
Netball Program Coaching Staff EOI
SWSAS is currently accepting nominations from coaches interested in being part of the Netball NSW talent pathway. We have opportunities for both assistant & apprentice coaches.
Please view the Expression of Interest document which is available HERE
After viewing the applicable Role Desciption. The nomination form is available HERE
Nominations for this program are closed. Please like our FACEBOOK page to ensure you are informed about all nominations.
SWSAS will be holding our 2020 Netball Scholarship Program trials on Thursday 31st October 2019
Thomas Hassall Anglican College Middleton Grange
5pm arrival for 530pm start
Playing Athletes. Born 2004-2006 That is 14-16 years of age, in 2020
Umpiring Athletes. Born 2002-2006. That is 14-18 years of age, in 2020.
Nominations will open in October. We will make the online form available here and on the FB page.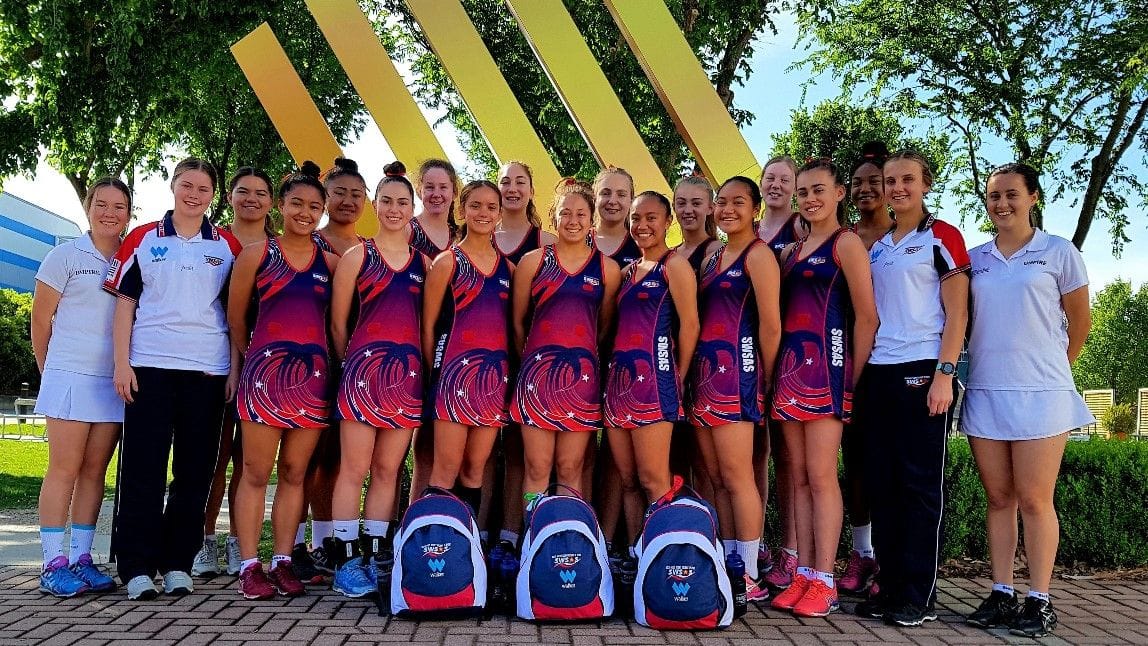 Playing Athletes. Born 2003-2005 that is 14-16 years of age, in 2019.
A maximum of 4 train-on positions maybe offered, should suitable athletes be available. These positions are not scholarship positions.
Umpiring Athletes. Born 2001-2005. That is 14-18 years of age, in 2019.
Minimum 70% in 'rules of netball theory examination'

Working towards a National C or recently accredited
Final athlete selections will be sanctioned by Netball NSW.
The Academy will apply a strict criterion to selection process. This selection criterion comprises sport specific requirements developed in collaboration with the relevant State Sporting Organisation.
The Academy reserves the right to accept, or reject any athlete nomination based on its selection criterion.
Athletes submitting a nomination for inclusion in the Academy Netball scholarship program are required to acknowledge that the acceptance for their nomination will be at the sole discretion of the Academy.
Scholarships are not in the form of a monetary sum, but rather enable athletes to participate in the Academy program which includes sports specific training workshops, camps and competition opportunities. These workshops include access to elite level coaches, analysis of technique, sports science testing, sport psychology, nutrition, and drugs in sport awareness.
The program has an individual development focus; a high level of personal responsibility will be expected. The Academy is partnering with Netball NSW to progress athletes on the identified performance pathway. Training sessions are generally held throughout the Academy region, with the possibility of games scheduled against squads representing other NSW Regional Academies and participation in additional identified events such as The ClubsNSW Academy Games.
A joining levy of $400-00 ($200-00 for Umpires) GST inclusive will be applicable to all successful NEW athletes.
A uniform including a polo shirt, training shorts, tracksuit, training singlet, back pack and cap will be provided as part of the overall program.
Returning athletes will pay $300-00 ($100-00 for Umpires) and NOT receive any additional new uniform. Note: Additional items such as SWSAS Hooddies ($45) and SWSAS socks ($10) will be available.
All athlete levies must be paid in full within 21 days of selection, or the scholarship offer will be automatically withdrawn; unless agreed Board of Management arrangements have been confirmed.
The Academy squad will compete in additional competitions throughout the program where an additional cost will be incurred.
Our Netball Program Partners