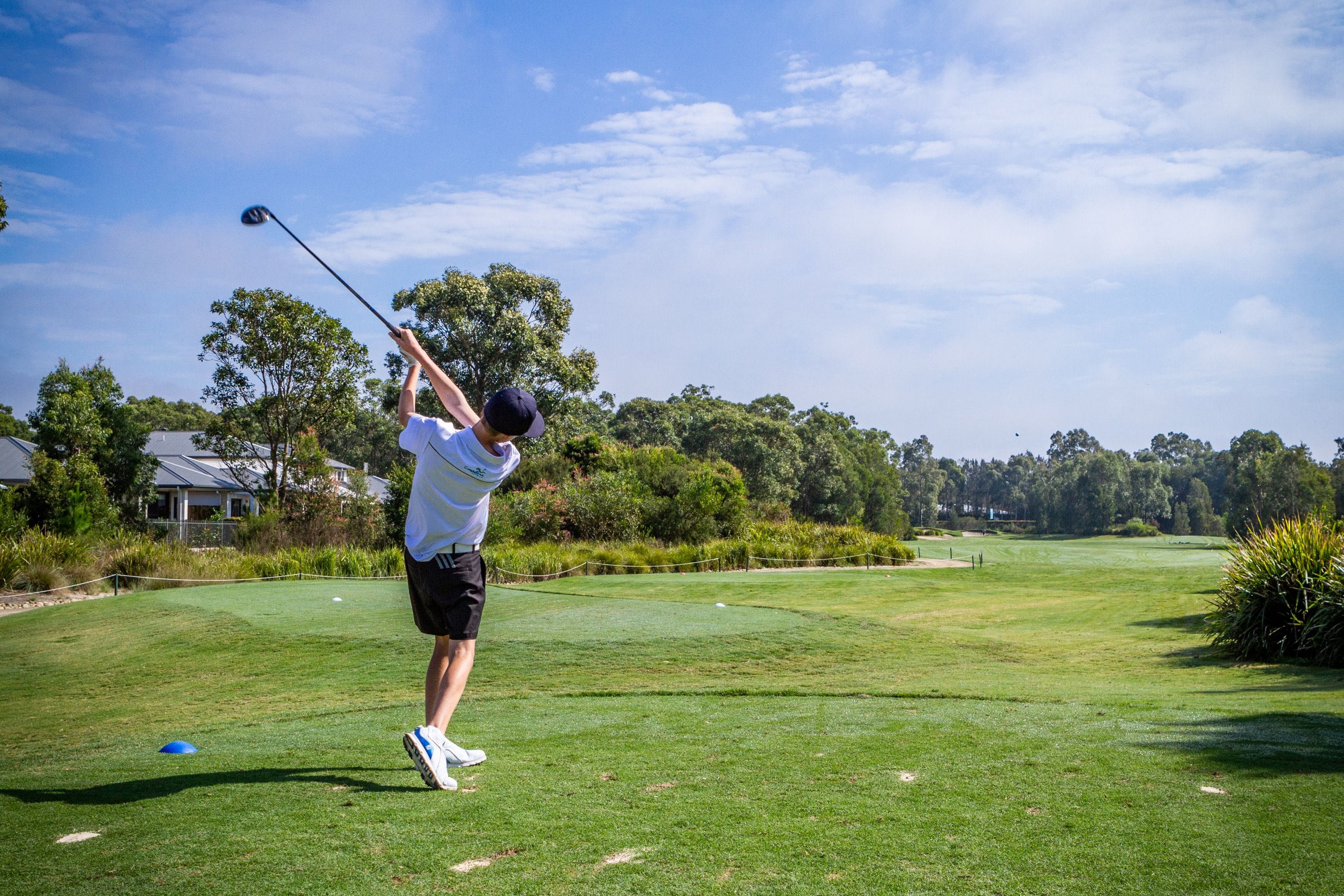 The South West Sydney Academy of Sport (SWSAS) implements high performance programs for Talent Identified Athletes from South Western Sydney across a number of sports. The Academy implements a golf program in association with Jack Newton Junior Golf Foundation. The focus of the program is on high standards of individual performance and excellence based on a solid platform of skill development. The program is a part of the Golfing development pathway, linking local athletes to state and national programs.
ELIGIBILITY
Athletes must be born between 2003 to 2008. *That is 13 to 17 years of age at the start of the program commencing 29 September 2020.
Athletes must reside, attend school or be a member of a golf club within the defined local government areas of Camden, Campbelltown, Liverpool or Wollondilly.
Athletes must be committed to progressing to higher representation within the sport of Golf
SWSAS will consider nominations from Golfers with a Golf Australia handicap of 18 or less for males and 27 of less for females.
Representing at school or club level minimum, preferably at district level
Athletes must be committed to attending all coaching/training, education sessions and camps. We understand that from time to time athletes may be unable to attend sessions due to illness, holiday commitments or competing at a higher level within school sport etc. Prior arrangement must be sort and approved from SWSAS to be absent from any sessions.
NOMINATIONS
Nominations are now closed for the 2020/21 program year
DEVELOPMENT SQUAD
Expressions of Interest are considered for a development squad (if numbers allow) upon closing of nomination period. Athletes who will be considered for the development squad are those who are Talent Identified but were not selected as apart of the South West Sydney Academy of Sport Squad.
ATHLETE SELECTION
Following the assessment session/s, and after consideration of all information provided by applicants, athletes will be selected for the squad. All nominees will be advised of selections via email and socials posts.
Successful athletes (parents/guardians) will be provided with full scholarship agreement documents and will be required to attend a program induction meeting.
Selection will be confirmed upon acceptance and signing of the scholarship agreement documentation by the athlete and the athlete's parents/guardians.
SQUAD to be announced on the 29th September 2020!
ATHLETE LEVY
An affiliation levy of $400 (GST Inclusive) will be applicable to all successful NEW athletes. Athletes who DO NOT require a new uniform will pay a program levy of $300 (GST Inclusive). It is expected that all program athletes have a full SWSAS uniform kit.
A SWSAS uniform including a SWSAS pullover jacket, dress polo, plating polo, shorts, cap and backpack will be provided as part of the overall program.
All athlete levies must be paid in full within 30 days of receiving invoice from SWSAS, or the scholarship offer will be automatically withdrawn (unless agreed Board of Management arrangements have been confirmed prior).
CALANDER OF EVENTS
The 2020 2021 program will comence post trials in October 2020 (subject to Covid-19 regulation changes). The program will break for christmas and return in mid-January through to August 2021.
Skills training sessions are generally held throughout the Academy region, although we will go outside the local region for training camps and the Clubs NSW Academy Games in April. (Subject to Covid-19 regulation changes)
SWSAS will also run education/personal development sessions throughout the season.
It is also expected that athletes will do their own training over and above the SWSAS sessions.
Please see SWSAS TEAM APP for complete Events Schedule for 2020/21 program.
ADDITIONAL INFO
Scholarships are not in the form of a monetary sum, but rather enables athletes to participate in the academy program, covering some of the costs incurred throughout the year.
In selecting the athletes that will hold scholarships within the 2020/2021 SWSAS Golf Program, SWSAS is seeking to lay the foundations for the development and emergence of quality athletes that will progress to the highest level of particiapation in the sport.
Program content will feature skills and technical develpment opportunities, athlete education, sports science, fitness testing and more...
The program is a comprehensive intorduction to what will be required at the elite levels of the sport.