Wests Future Stars - Para Sports
PROUD CORPORATE PARTNER OF 'WESTS PARA-ATHLETE PROGRAM'
Wests Campbelltown has again demonstrated its support of the sporting 'dreams' of our regions talented athletes.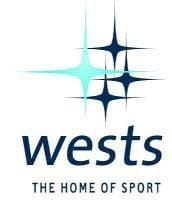 The Club has committed to financially supporting the Academy's Para-athlete sport development program, as an Academy 'Gold Medal' corporate supporter of its re-branded 'Wests Future Stars athlete and Para-athlete Program', for the next 3 years.
The program provides sports education and financial support, to local athletes and works in close partnership with an athlete's individual coach, where the Academy does not provide a sports program.
The program is open to Para-athletes from 14 to 20 years of age, who reside, represent, or go to school in the Academy region, namely Campbelltown, Camden, Liverpool or Wollondilly.
The program also acts as a development pathway for local coaches, support staff members and volunteers.
This support is another excellent example of the support Wests Leagues Club provides to the local sporting community.
Click here to download the Para-athlete Policy Document
Click here to download the Para-athlete Nomination Package