Triathlon Scholarship Nominations Form 2020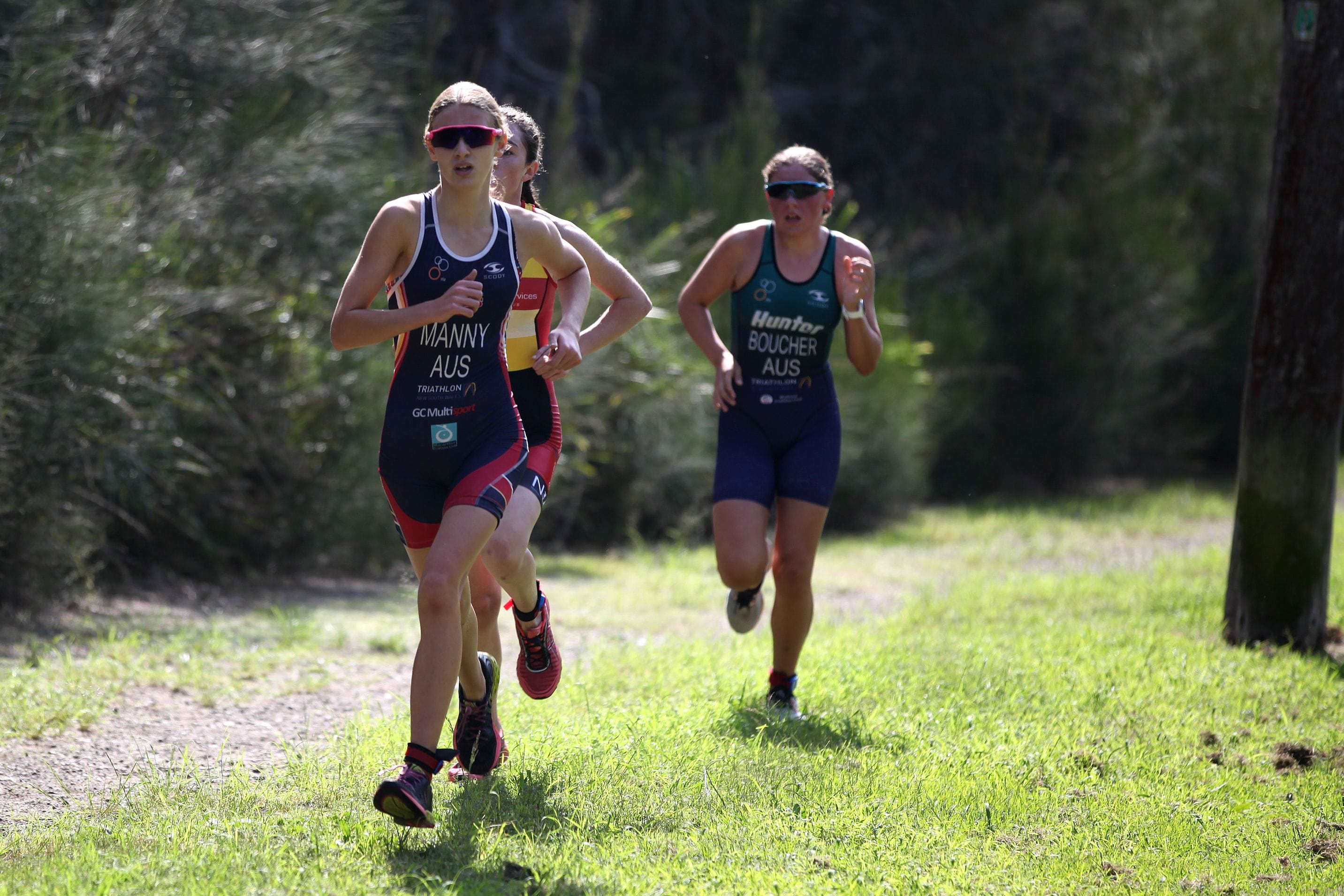 The South West Sydney Academy of Sport (SWSAS) implements high performance programs for talent identified athletes from South-Western Sydney across a number of sports. The Academy implements a Triathlon program in association with Triathlon NSW. The focus of the program is on high standards of individual performance and excellence based on a solid platform of skill development. The program is a link in the Triathlon Australia junior triathlete development pathway, linking club athletes to State and National programs.

PROGRAM INFORMATION

The 2021/22 program will run from September 2021 through to April 2022.

Skills training sessions are generally held throughout the Academy region, although we may go outside the local region for open water swimming or inter-academy activities for example.

SWSAS will conduct formal skills training sessions that will include swim, bike and run sessions plus other skills activities. Some sessions may be aligned with Sunday Mac Tri club races and other targeted racing events enabling us to work on race skills and tactics.
Athletes will also attend the 'ClubsNSW Academy Games' at Wagga Wagga and will participate in triathlon racing events and skills sessions over 3 days. Dates are Friday 8th, Saturday 9th, Sunday 10th April 2022.
A full training calendar is available in the program booklet (download here).

Note: Calendar is correct at time of printing, however, remains subject to change. Athletes should check their TeamApp calendar for any updates.

SWSAS will also run education/personal development sessions throughout the season including nutrition, strength and conditioning, sports psychology, drugs in sport etc. For more information on the education provided by the academy please visit the 'Athlete Sports Education' webpage.
The opportunity will be provided for athletes to enter regular, gym-based strength and conditioning (S&C) training. Scholarship holders are entitled to subsidies through our network of professional service providers in the health anf fitness industry. For further information on this, please visit the 'Sports Science Strength and Conditioning' webpage.
It is expected that athletes will do their own training over and above the SWSAS sessions e.g. swim squads or run groups. SWSAS coaches will be available to provide training program guidance in this regard.

ELIGIBILITY

Athletes must be between 13 and 17, born 2005 - 2009.
Athletes must have their own attended email account and a parent/guardian to be CC on all correspondence.
Athletes must reside or attend school or compete for an affiliated club, (Macarthur Triathlon membership post nomination is acceptable) within the defined local government areas of Campbelltown, Camden, Liverpool and Wollondilly.
Athletes must be committed to building a solid skill/fitness base within the sport of triathlon.
Athletes must be committed to attending all coaching/training, education sessions and camps.
We understand that from time to time athletes may be unable to attend sessions due to illness, holiday commitments or competing at a higher level within the triathlon disciplines. Prior arrangement must be sort and approved from SWSAS to be absent from any sessions.
Athletes must be a financial member of Triathlon Australia/Triathlon NSW (or join upon selection).
Athletes must be a financial member of Macarthur triathlon club (MacTri) (or join upon selection).

Note: Junior triathletes and non-triathletes who have achieved a significant level in one or more of the triathlon disciplines (swim, bike, run) are encouraged to nominate. Non-triathletes need to demonstrate a sound level of ability in the other disciplines.

FURTHER INFORMATION - TRIATHLON NSW

RACE CATEGORY AGE

Must be aged as of 31st December 2022
a) Youth: 13 - 15yrs born in the years 2009, 2008 or 2007;
b) Junior: 16 19yrs born in the years 2006 2003

PHYSICAL & SKILL REQUIREMENTS GUIDE

BIKE SKILL REQUIREMENTS - ALL athletes must be Draft Legally Endorsed. For new athletes (those that have not been draft legally endorsed), please refer to the 2021/22 Bike Skills Endorsement Information and Procedure HERE.

ALL TA BIKE SKILLS COURSE JUNIOR & YOUTH

Further to Draft Legal Endorsement, a higher standard ofability is demonstrable by any athlete competing at State level competition.
Complete course once without error (Netball Court course, not Rollers Skills course)
To view the Bike Skills Assessment, please click HERE (pg.1)

ATHLETE PROFILING

Athletes competing in the Youth and Junior categories across the series will be required to submit the following data;

400m swim (50m pool if possible)
1500m run (tartan track)
Bike Skills Assessment time (completed without error)

In addition to individual athlete sporting background information, this data will be requested at the start of the season and completed before racing. All times must be witnessed by an Accredited Triathlon Coach or completed at an officially timed event (i.e., Athletics and swimming meets with electronic timing)

The program provides access to high level coaching, analysis of technique, sports science testing, science-based strength and conditioning, and a range of athlete appropriate education workshops such as sport psychology, nutrition, drugs in sport awareness, public speaking, resilience, media training, sports medicine and injury prevention with new and modern approaches to education applied annually.


Training sessions are generally held throughout the Academy region. Triathlon and 'individual sports discipline' events will be selected to best suit the current development level of athletes, and may include events scheduled in conjunction with other NSW Regional Academies of Sport and participation in the NSW Regional Academies' of Sport ClubsNSW Academy Games.

Lastly, the academy provides a significant boost in all athletes ability to progress along the TriNSW and TriAUS pathways. For further information on the FTEM Model and the Development pathways please refer to the information booklet. (Download PDF).

ATHLETE LEVY

A full SWSAS uniform including a tracksuit, polo shirt, training shorts, training top, and ITU compliant Trisuit will be provided as part of the overall program. SWSAS hoodies, backpacks, hats and other items will be available for purchase at an additional cost.
An affiliation levy of $400.00 (GST inclusive) will be applicable to all successful athletes.
All athlete levies must be paid in full within (14) days, once invoiced by South West Sydney Academy of Sport - or the scholarship offer may be withdrawn (unless agreed Board of Management arrangements have been confirmed).

Congratulations to our 2021 2022 Triathlon Athletes!

Bodhi Jackson
Charlotte Tarbotton
Harry Lindbom
Joel Skipper
Kade Burgess
Ryan Carter
William Carter
Zoe Bruce

Triathlon Coaching Staff 2021 2022

Head Coach - David Hine
Assistant Coach - Thomas Hine
Assistant Coach - Caitlin Sendt

Click on the links below for additional resources and information regarding the 2021/22 SWSAS Triathlon Program.