NOMINATIONS ARE CLOSED. For enquiries about this program please contact the Academy.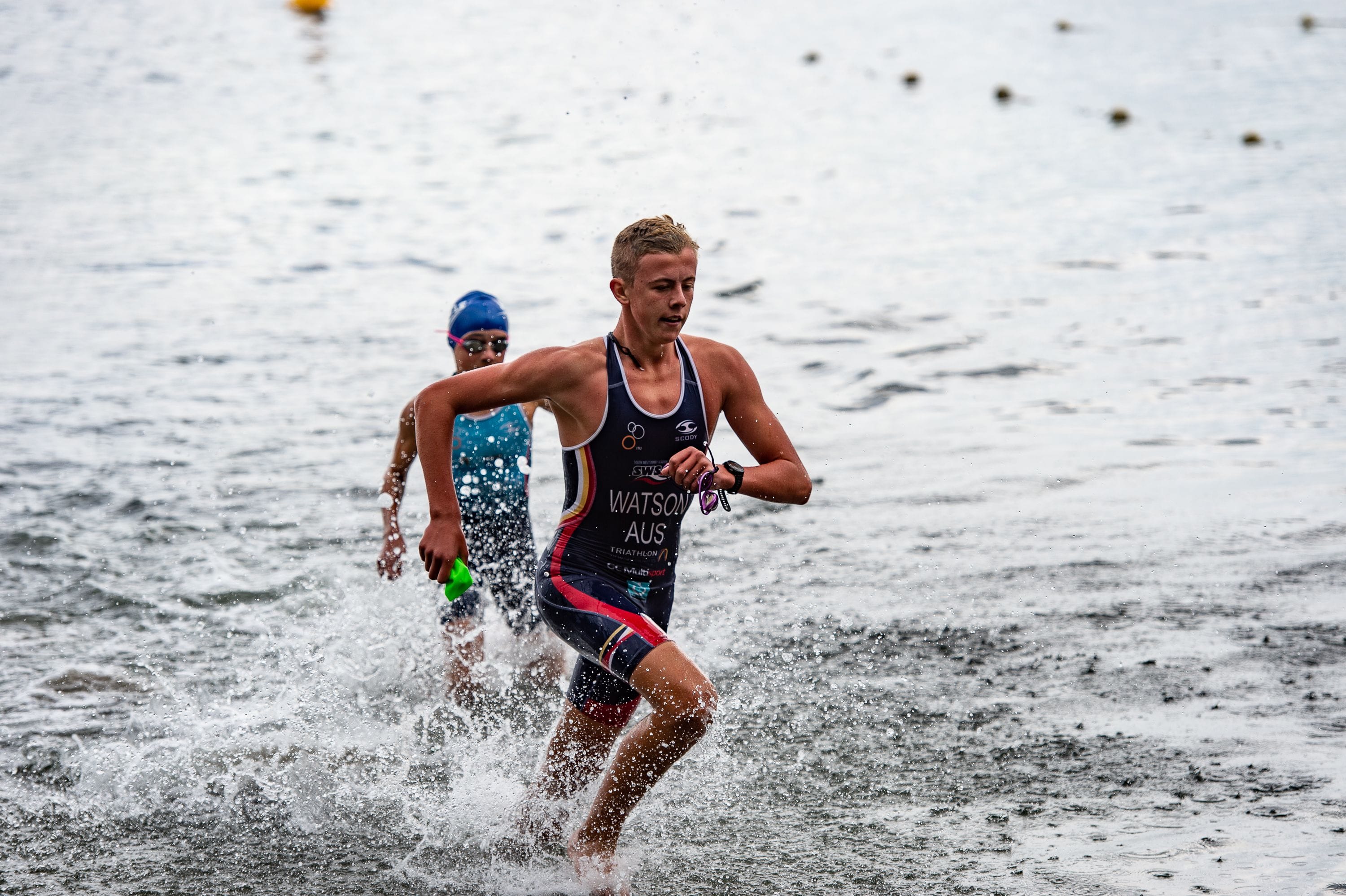 The South West Sydney Academy of Sport (SWSAS) implements development and high-performance programs for talent identified athletes from South Western Sydney region across several sports. The Academy implements a Triathlon program in association with Triathlon NSW. The focus of the program is on high standards of individual performance and excellence based on a solid platform of skill development. The program is a link in the Triathlon Australia junior triathlete development pathway, linking club athletes to State and National programs. SWSAS is now accepting nominations from male and female athletes for the 2019/2020 Triathlon program.
ELIGIBILITY:
Athletes must be born between 2002-2007.
Athletes must have their own attended email account and a parent/guardian to be CC on all correspondence.
Athletes must reside or attend school or compete for an affiliated club (Macarthur Triathlon membership post nomination is acceptable) within the defined local government areas of Campbelltown, Camden, Liverpool and Wollondilly.
Athletes must be committed to building a solid skill/fitness base within the sport of triathlon.
Athletes must be committed to attending all coaching/training, education sessions and camps. We understand that from time to time athletes may be unable to attend sessions due to illness, holiday commitments or competing at a higher level within the triathlon disciplines. Prior arrangement must be sort and approved from SWSAS to be absent from any sessions.
Athletes must be a financial member of Triathlon Australia/Triathlon NSW (or join upon selection).
Athletes must be a financial member of Macarthur triathlon club (MacTri) (or join upon selection).
(Note: Junior triathletes and non-triathletes who have achieved a significant level in one or more of the triathlon disciplines (swim, bike, run) are encouraged to nominate. Non-triathletes need to demonstrate a sound level of ability in the other disciplines).
NOMINATIONS - ATHLETE LEVY
The online form must be completed; it is available HERE
A SWSAS uniform including a spray jacket, polo shirt, training shorts, training singlet, tri-suit, swim cap and hat will be provided as part of the overall program. SWSAS hoodies $50 and SWSAS backpacks $30 will be available for purchase
An affiliation levy of $450.00 (GST inclusive. Including ITU compliant Trisuit) will be applicable to all new athletes. Athletes who do not require new uniform or trisuit will pay a program levy of $250.00 (GST inclusive). Returning athletes who require new trisuit will pay a program levy of $350.00 (GST inclusive). It is expected that all program athletes have the full SWSAS uniform kit. Items can be purchased individually.
All athlete levies must be paid in full within (14) days of selection, or the scholarship offer will be automatically withdrawn (unless agreed Board of Management arrangements have been confirmed).
PROGRAM INFORMATION
The 2019-2020 program will run from August 2019 through to April 2020.
Skills training sessions are generally held throughout the Academy region, although we may go outside the local region for open water swimming or inter-academy activities for example.
SWSAS will conduct formal skills training sessions that will include swim, bike and run sessions plus other skills activities. Some sessions may be aligned with Sunday Mac Tri club races and other targeted racing events enabling us to work on race skills and tactics.
Athletes will also attend the ClubsNSW Academy Games at Cams Wharf, Lake Macquarie and will participate in triathlon racing events and skills sessions over 3 days. Dates are Friday 3rd, Saturday 4th, Sunday 5th April 2020
A full training calendar will be available as soon as possible and will be established using known dates on the Triathlon NSW calendar. Circumstances may arise; that dictate, that some activities/dates may change during the season.
SWSAS will also run education/personal development sessions throughout the season including nutrition, strength and conditioning, sports psychology, drugs in sport etc.
The opportunity will be provided for athletes to enter regular, gym-based strength and conditioning (S&C) training. Scholarship holders are entitled to subsidies up to $40 per month for this S&C coaching. (This is not compulsory)
It is expected that athletes will do their own training over and above the SWSAS sessions e.g. swim squads or run groups. SWSAS coaches will be available to provide training program guidance in this regard.
The Triathlon Program will include activities whereby additional costs will be incurred by the athlete/athlete family. The program may require parents to manage logistics for some events. If SWSAS provides transport, food and/or accommodation; these events may require an athlete levy to be paid. It is currently envisaged that the Super Sprint & MTR Championships weekend; 30 November 2019 at Orange will have the SWSAS program going into camp.
At an additional cost of $200, there is the above mentioned; subsidised racing/training weekend at the ClubsNSW Academy Games. All transport, meals and accommodation will be provided for this tour.
At the end of the season athletes will, at no cost to athletes; attend the annual SWSAS awards dinner.
LIST OF TARGETED COMPETITION EVENTS
It is expected that Academy athletes strive to attend these below events as part of their development for 2019/20:
Most the below events require athletes to be endorsed as competent to race in a draft legal environment. This competence is one of the key outcomes of the SWSAS Triathlon Program and athletes will be supported to achieve this status.