2015 Asian Cup Football Representative
Written on the 20 January 2015 by SWSAS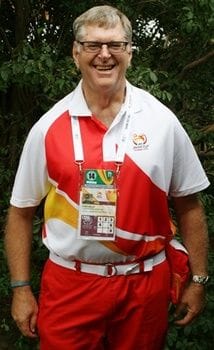 The Academy is proud to recognise the achievements of its very own Deputy Chairperson Mr Ross Kelly. Ross has been as close to the action as is physically possible in recent weeks, in his role as 'Competitions Assistant' across varied Asian Cup competition venues.
Ross has a long history in Football (Soccer) administration, and displayed his managerial and operational skills behind the scenes in support of Football at the Sydney 2000 Olympic Games.
Ross is a quiet achiever and gives his time generously to the Academy and his beloved sport of Football and all associated with the Academy congratulate him on his representative achievement.