About Active Kids
The NSW Government is helping kids get active with the Active Kids program.
The Active Kids program provides two $50 vouchers for parents, guardians and carers of school-enrolled children to use towards sport and active recreation costs each year.
Voucher 1 is valid January to December and Voucher 2 is valid July to December.
The vouchers may be used with a registered activity provider for registration, participation and membership costs for sport, fitness and active recreation activities.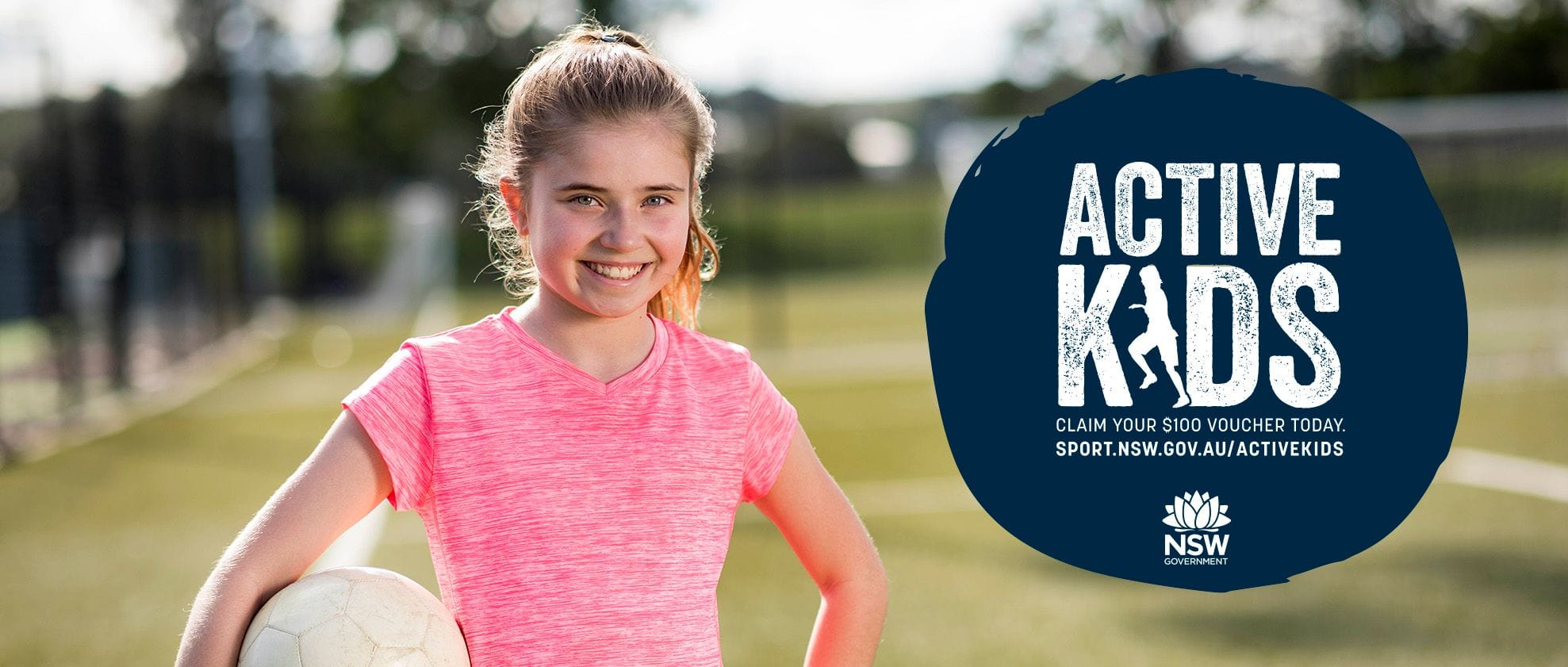 The Active Kids program is one of more than 70 NSW Government rebates and savings that help with your cost of living.
Did you know that you can use your Active Kids Vouchers to assist in paying your Athlete levy?
The South West Sydney Academy of Sport is a registered Active Kids provider, which allows Athletes to use one of their Active Kids vouchers annually to assist in meeting the costs of their Athlete levy.
Once selected into an Academy sport program, the Athlete and/or parent should apply for an Active Kids voucher through Service NSW.
Once approved for their voucher, athletes/parents MUST email a copy of the voucher, along with the Athletes surname and sport to the Academy administration centre HERE for processing.
Once the voucher has been confirmed, the Academy will credit the voucher value against that of the athlete levy, and re-issue the invoice noting part payment by the Active Kids voucher.
Please note only one voucher is able to be used per athlete per Academy program year.
For further details on the Active Kids program, or to apply for a voucher, follow the links below.