Academy athletes achieve success across the board
Written on the 16 December 2014 by SWSAS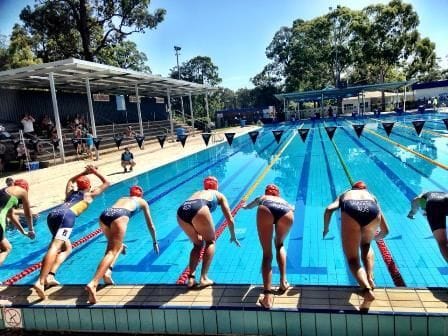 The South West Sydney Academy of Sport has had a very successful few weeks, across a wide range of sports, with a number of athletes being recognised for their sporting talents.
Five of the Academys triathletes competed against 70 of the best triathletes from across the state, at the NSW Junior Supersprint Weekend held at Macquarie Fields, with all athletes achieving excellent race results through their individual commitment and determination.
Triathlon Australia national talent pathway manager Keiran Barry made special mention of the SWSAS Triathlon program and said that it was exciting to have a new Academy in the mix. Barry also identified two athletes as most improved over the weekend, one being the Academys very own Ella Wooldridge.
Barry was joined by Triathlon NSW general manager Phil Dally, in their joint praise of the organisers, the course and the effort of all triathletes, in what was a hot and demanding day. SWSAS Triathlon head coach Guy Creber proudly stated that this was an excellent first official hit out for the Academy squad and everyone associated with the Academy and the local Macquarie Fields club, were also very proud of the efforts of all participating triathletes.
In netball, two Academy Graduate Athlete Program athletes Bianca Caruso and Paige Pirotta recently competed at the Australian Junior Indoor Netball Championships in Perth, Western Australia. Both athletes represented NSW in the U16 Ladies Waratah's team which finished 1st in its division and were crowned undefeated National Champions.
Bianca and Paige were also named in the U17 Australian Team which will compete against South Africa and New Zealand in the U17 Netball International Championships, to be held in Perth in July 2015. The success of the Academy athletes in the past few months shows the benefit of the Academys programs and the effectiveness of the Academy to support and provide the services to develop and improve an athletes performance.
The amazing accomplishments of the Academy athletes has a direct correlation to the effort put in by local clubs and associations, the Academys 70 plus coaching and support staff members, its supportive corporate partners, academy athletes and their families.