Academy Awards Sporting Champions
Written on the 14 August 2021 by SWSAS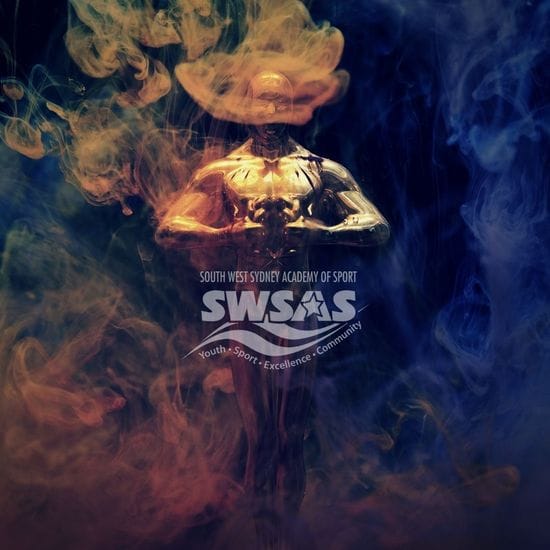 In what was originally planned as a great festive event at the Campbelltown Catholic Clubs 'The Cube', the current lockdown affecting Greater Sydney forced the Academy to think outside 'The Cube'.
The Academy moving part of it's annual Graduation and. Sport Awards dinner online.
The social media 'takeover' taking place to coincide with the originally planned event, on Friday 13 August 2021.
The online event saw the Academy annouce its 'Athlete Coach Awards' for each sport as well as the much anticipated 'Athlete of the Year' Chairpersons Nominees for 2021.
Speaking about the move to the online event, Academy CEO Gerry Knights again praised all graduating athletes, along with coach and support staff, voluneers, board members and adminsitration staff for their ongoing resilience during these times. Knights extended a vote of thanks to Sport Program Manager Daniel Currinckx, who worked tirelessly to ensure the online event ran without a hitch.
Knights further announced that the Academy's 'QUBE Coach Service Recognition' Awards, and the winner of the '2021 Campbeltown Catholic Club Athlete of the Year', and 'South32 Chairpersons Award Winner', who will come from the announced nominees', would be presented, at an appropriate face to face event, at later date.
The Academy Chairperson, Peter Campbell provided each award winner with a personalised letter of congratulations on their success throughout the 2021 Academy program year.
The Award Winners for 2021 are:
Coaches Award Recipients:
AFLW - Emerson Argo
Basketball Boys - Nathan Strode
Basketball Girls - Alyssa Nguyen
BMX - Clay Jonson
Golf - Joey Eason
Netball - Abbey Finlay
Netball Umpires - Hannah Green
Softball Boys - Harrison Doris
Softball Girls - Jasmine Taylor
Triathlon - Harry Lindbom

Chairperson Award Nominees:
AFLW - Jasmine McAllister
Basketball - Jade Dabrowski
BMX - Jayden Morris
Golf - Zackie Kadir
Netball - Ilori Platten
Softball - Lachlan Hort
Triathlon - Charlotte Tarbotton
Wests Future Stars - Ethan Brooks & Thomas Noakes

Further details on the award recipients, including a short bio on each awardee is available on the Academy's Facebook and Instagram pages below.
---------------------------