Academy Games Helps Nicholls Stick Hockey Goals
Written on the 19 May 2021 by SWSAS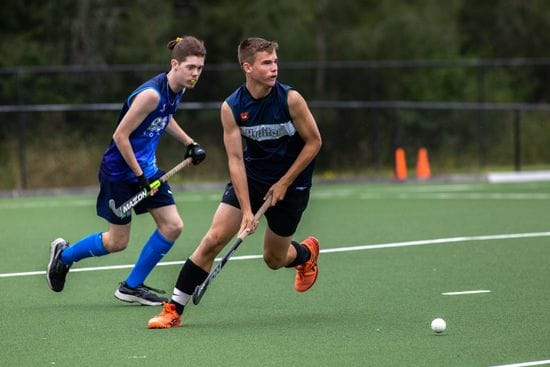 Ethan Nicholls in action with the Hunter Academy of Sport at the Regional Academy Games competition in April. CREDIT Kevin Bull Photography
A commitment to peak personal fitness and also improving his game through playing in the Sydney Premier League Men's competition, has proven fruitful for South West Sydney Academy of Sport Hockey athlete Ethan Nicholls.
Nicholls was a member of the NSW U15 State team which was successful in claiming the Australian Championship in Bathurst, after an undefeated run of seven wins throughout the tournament.
He then backed up only a few days later in the Clubs NSW 'Your Local Club' Regional Academy Games in Wyong, where he participated with the Hunter Academy's second side, which was expected to finish down the rankings. However, Nicholls on-field presence and leadership proved to be a decisive factor in the Hunter team making the semi-finals.

"I was fortunate to compete with some fantastic athletes from the Hunter region, who let me play the style of game I love," he said. And quickly adding, "being the Hunter's second team our opponents thought that we would be the whipping boys and be easy beats, but we showed them," when speaking of the somewhat unexpected top four placing.
"Going into the Academy Games after the Australian Championship in Bathurst was a great experience. I am still pinching myself. To be a part of that amazing NSW side that went through undefeated and coming back from two-nil down in the state of origin game against Queensland, was something really special."
"I must thank the work of my wonderful coaches, teammates and what the Academy has done, in assisting in this recent amazing personal hockey journey."
A personal journey that is fast continuing, with Nicholls recently competing in the U18 State Championship, where his side finished third in their division, and then at the State U15 Championship in the coming weeks. As well as representing the Metropolitan South West Hockey Association and also the Moorebank/Liverpool Hockey Club, in the tough Sydney competition.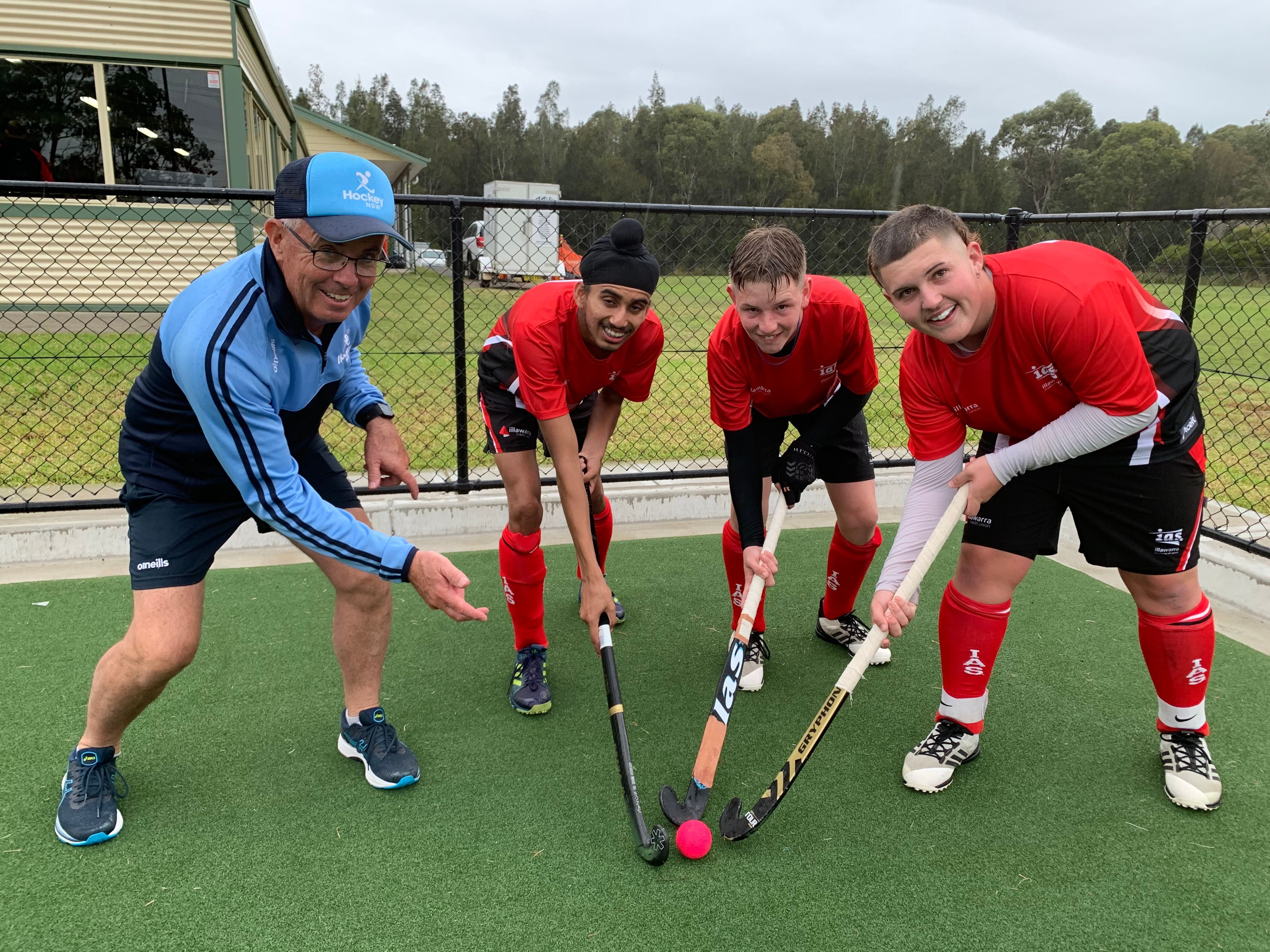 Fellow Academy Hockey athletes Gurikat Singh, Lucas Clinch and Blake Stallard (pictured with Hockey NSW Pathways Manager Richard Willis) were all members of a combined SWSAS/Illawarra Academy of Sport side, which placed eighth at the Academy Games. And now understand the exceptionally high standard of Men's U18 hockey across the State, after facing some stiff pool games from the Central Coast, North Coast and Western Region Academies of Sport.
Academy CEO Gerry Knights, said the Academy is working to increase the number of its hockey athletes, to allow it to stand-alone, at the 2022 Regional Academy Games, which will be held in Wagga Wagga next April.
Another Academy hockey player Ethan Brooks is definitely a future star in the making and is following the same development path as Nicholls. With Knights feeling he will be a permanent fixture in the top-grade of Sydney hockey hopefully, this season, or next.
Brooks was unavailable to participate in the Academy Games, as he was representing NSW in the U18 Australian Championship in Launceston, Tasmania.
---END---