Academy Golf Day Community Invitation
Written on the 15 April 2016 by SWSAS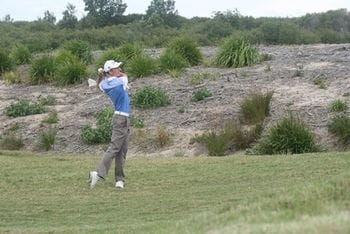 The South West Sydney Academy of Sport invites all local golfers to a fun day of golf at the Antill Park Country Golf Club, on 22 April.
This invitation is open to all local business teams and individuals from novice to elite, with all proceeds going to support the Academy's junior golf program.
The program provides young golfers aged 14 to 18 the opportunity to further develop their skills, gain high quality sports education, and affords opportunity to develop match day skills, whilst competing in a range of quality tournaments throughout the year.
One of the highlight's of the Academy golf program calendar was the recent ClubsNSW Academy Games tournament held on the 8th to the 10th of April. Like the Pebble Beach Pro Am in the USA, three outstanding and challenging courses were used for the three day competition.
This sought after event attracts a large number of highly talented junior golfers from across the State each year, and this year was no different with over 60 talented junior players registering to play.
Academy squad coach Steve Borton is very proud of this year's Academy squad and has high expectations of their combined and individual performances.
Borton said the Academy golf program operates with the support of the Antill Park Country Golf Club and the Jack Newton Junior Golf Foundation, to develop our best local junior golfers. Borton also praised local golf professional and Academy coach Gavin Meredith, for his dedication to the development of his young charges and the Academy program.
Golf Day team nominations are available now, and Academy athletes are available to participate as part of a team, or assist novice players to improve their golf and have as much fun as possible. Ladies teams and individuals are most welcome.