Academy's AFLW pathway set to kick goals
Written on the 19 February 2019 by South West Voice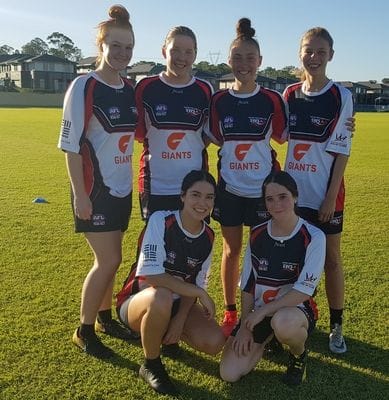 It was only a matter of time before the success of the national women's AFL competition resonated down the line.
And the next AFLW superstar could well come from our neck of the woods now the South West Sydney Academy of Sport (SWSAS) have joined forces with AFL NSW/ACT to offer a performance progression program for our region's best U16 and U18 female players.
"The speed of development of a quality pathway for local aspiring young women in AFL was a direct consequence of the success of AFLW,'' says James Watson, the SWSAS sports program manager.
"This success has also been the catalyst for the strong growth in participation numbers and competition opportunities locally.''
He said SWSAS was part of a state-wide rollout of the program, across 10 academies of sport. And SWSAS could have as many as eight players in this year's AFL NSW/ACT U18 female state squad selection trials.
The first trial games will be held in Canberra on April 7, followed by Sydney on Sunday April 28. With the national AFLW competition the ultimate goal, there will be a lot at stake at these trials.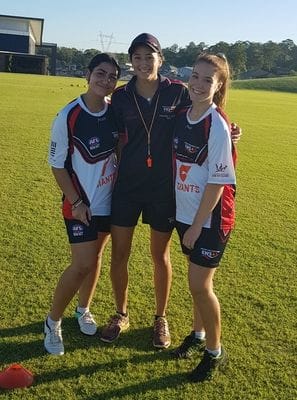 Mr Watson said the academy will run the Canberra leg of the trials as a designated SWSAS camp, to give the girls the best chance to perform at their best.
SWSAS will manage all tour operational components in the lead up to the trials, with players travelling, preparing and staying together.
The state trials for the SWSAS U16 program players will be held the weekend after the Canberra trial, at the ClubsNSW Academy Games in the Hunter region.
Twenty-five players from this younger age group will compete for NSW selection.
Watson, who is also ecstatic with the quality of the SWSAS AFL coaching staff, says they are a great mix of female and male coaches offering wonderful skills and enthusiasm.
"They are really keen to get the kick, catch and pass basics of the sport right to provide the foundation required to develop quality footballers.
For more information about AFL female and male scholarships, contact James Watson on 4627 7622, or email james.watson@swsas.org.au or visit www.swsas.org.au