Academy Softball representative success
Written on the 3 September 2015 by SWSAS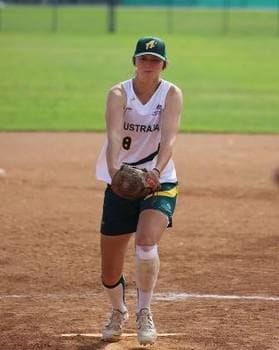 Local Academy Softballer's both past and present continue to display the value and strength of the Academy's Softball program, through continued high number Australian representative selection.
Currently there are eight athletes included in either the Australian under 19, or Open Age teams, who have come through the South West Sydney Academy of Sport ranks.
The players currently representing Australia include Gabrielle Plain, Chantelle Ladner, James Toddhunter, Harrison Peters, Pete Wards, Luke Ollerenshaw, Chris Gillies and Blake Jackson.
Gabrielle Plain and Chantelle Ladner were part of the U19 CTI Aussie Pride Girls squad that recently flew out to the USA for the U19 Women's World Championship, where Australia placed seventh.
At the State level, Ladner also recently received the Softball NSW U23 Women's Pitcher of the Year Award.
The large number of athletes gaining Australian selection can be accredited to current and past Academy coaching staff members and the high level of association and State Softball.
Developing quality representative standard athletes' is the Academy's main focus and the Academy's Softball program is currently leading the way in terms of Australian representative athletes for 2015.
Academy executive director Gerry Knights said, "The Academy's 2014/2015 Softball program had the largest amount of local athletes' trialling for an Academy scholarship ever, which is testament to the quality of the sport locally and at the club and association level."
Knights was also keen to remind local Softballer's that Academy nominations are now open, for its upcoming 2015/2016 program intake, and athletes are recommended to promptly apply.
Scholarship opportunities are open to Softball athletes turning 15 to 17 years of age in 2016 who either live, play or go to school in the Camden, Wollondilly, Campbelltown, or Liverpool local government areas.