Academy sports chaplain says goodbye after eight years
Written on the 21 October 2020 by South West Voice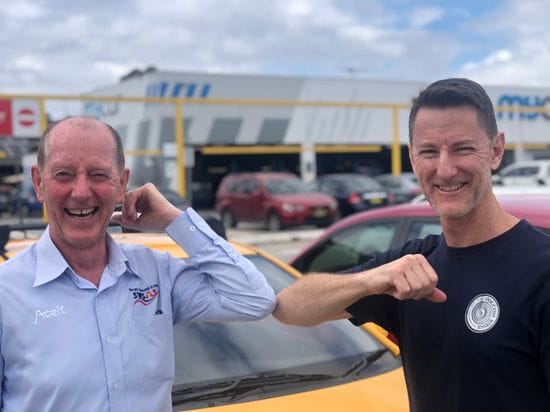 Sport chaplaincy is not so much about which religious denomination a person is, as much as it is about being there to help fill a need in a person's life, says Grant O'Donnell.
After eight years as the chaplain of the South West Sydney Academy of Sport, O'Donnell is swapping Campbelltown for Toowoomba and his home state.
"Providing a chaplaincy service to an organisation such as the South West Sydney Academy is about assisting in meeting an athlete's physical and spiritual needs, and helping them realize their own development potential," he says as he prepares for the trip home and a new job.
He says being an integral part of the Academy's support network for the past eight years was a positive experience and a great opportunity to serve within his local community.
"What drew me to the Academy was the dedication and outright inspirational attitude of Gerry Knights (CEO) and the Academy staff,'' O'Donnell said.
"Seeing an organisation value the development of our community's young athletes is fantastic, but it starts at the top."
Before gaining qualification as a Sports Chaplaincy Australia-accredited chaplain and joining the Academy team eight years ago, O'Donnell worked for Teen Ranch at Cobbitty.
The Academy's administration officer, Stephen Craig, says he will be missed.
"The service Grant O'Donnell has provided has definitely set the ground work and tone for what the Academy stands for,'' he says.
"And that is developing the true potential of our aspiring athletes, within not only their sport, but helping them become good community citizens."
Mr Craig said the Academy was presently talking to Sports Chaplaincy Australia about a replacement for Mr O'Donnell.
--END--