AFLW Ready to Kick Off At Academy Games
Written on the 14 April 2021 by SWSAS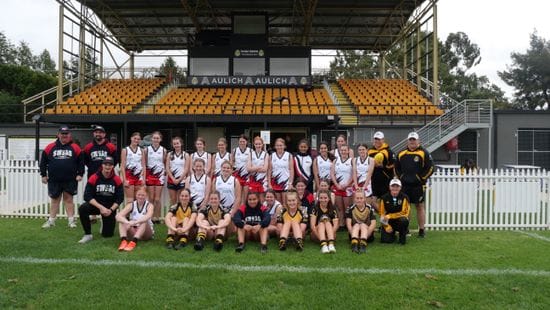 Image: The Academy AFLW program headed to the Queanbeyan Tigers as part of their preparation for the Academy Games competition.
The school holidays are providing some families and their school-aged children a long-awaited opportunity to get away and explore everything NSW has to offer.
In the local sport development world, nearly 100 athletes and 25 coaching and support staff members from the South West Sydney Academy of Sport are this week finalising their preparations to compete in the 2021 Clubs NSW 'Your Local Club' Academy Games competition, to be held in the Hunter region from the 16 to 18 April.
SWSAS will be one of the eleven NSW Regional Academies of Sport competing at the Games, with the Academies AFLW, Basketball, Golf, Netball and Triathlon squads to do battle against a thousand other talent-identified junior athletes from around the State.
One such squad who have been hard at work finding their form and ironing out any creases has been the Academy's AFL Women's squad, and one particular athlete who is looking forward to the Academy Games is Camden's Jasmine McAllister.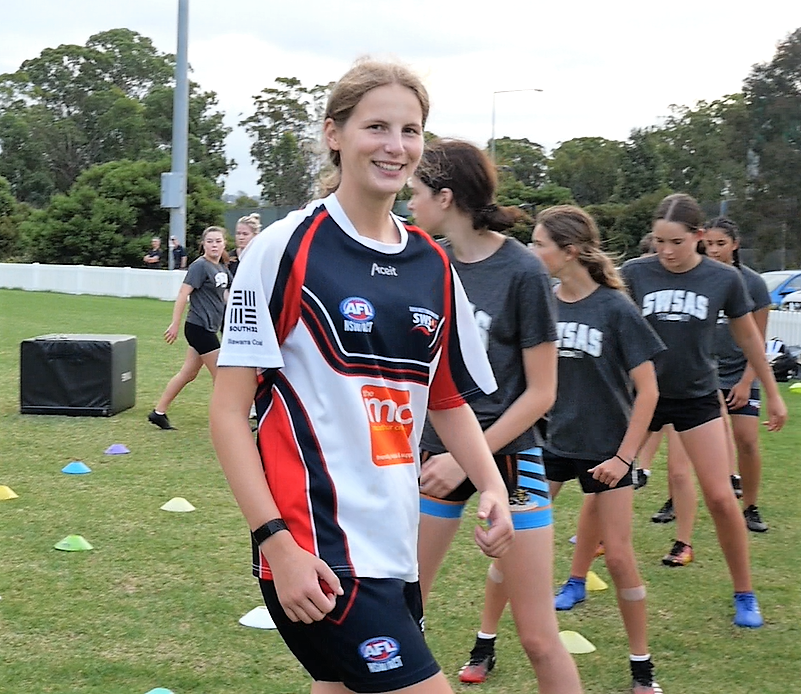 Jasmine McAllister.
"I am very excited to go to the Academy Games this year," said McAllister, who is in her second year with the SWSAS AFLW program.
"Last year the Academy Games were cancelled so close to the event. It was pretty upsetting. That experience really changed my mindset on what could happen, it changed my mentality. Previously I had thought that everything would be set in place and would be handed to me. Now I know that's not true, so I have trained harder this year, and not taken anything for granted. And here we are, I am ready for the Games." Said an excited McAllister who has found herself not only involved in the SWSAS AFLW program, but also as a member of the GWS Giants Academy program, participating in nearly ten hours a week of training and gym sessions, as well as four hours of travel time getting too and from training each week.
"I first started playing AFL five years ago and was fortunate enough to be a part of the first AFL women's competition in Western Sydney. To be honest, I was 11 playing against 15 year olds, so I got smashed. That experience however toughened me up and bit, and the rest is nothing compared to that experience."
"Being a part of SWSAS has helped me develop more leadership, team and relationship building skills.", said McAllister, who whilst admitting that sport is pretty much all that she does, has recognised that to have fun and play your best, that you need a good support team around you. "You can be the best player in the comp, but unless you have good people around you, there is no point playing at all."
McAllister and the SWSAS AFLW squad recently undertook a day-camp in Queanbeyan in the preparation for the Academy Games, where they were hosted by the Queanbeyan Tigers AFL Club.
The day-camp, was the continuation of a week of top skills training, commencing with a visit by former Canberra Demons NEAFL Head Coach Kade Klemke, now with the Tigers. Klemke put the Academy squad through their paces at a local training session, prior to the 'Tigers Camp'.
"The Tigers program in Queanbeyan has long been recognised as one of the leading female pathway programs in NSW/ACT. And it was a logical fit to have our athletes experience a day training and competing, within their high-quality performance program", said SWSAS CEO Gerry Knights.
The day began with a tour of the Queanbeyan's new $600k female focused facilities, before the Academy squad was put through their paces in a training session, conducted by the Tigers Female Head Coach and former Collingwood AFLW Assistant Coach, Chris Clifton.
"The Tigers could not do enough for us, they were so helpful in every aspect, from training our girls, providing strength and conditioning trainers, through to ice baths. And at the end of the day their local junior committee even provided lunch for our girls," said Knights.
An added bonus was the time and effort the Tigers coaching staff provided our Academy coaches. They were able to discuss pathways, training programs and skill development training.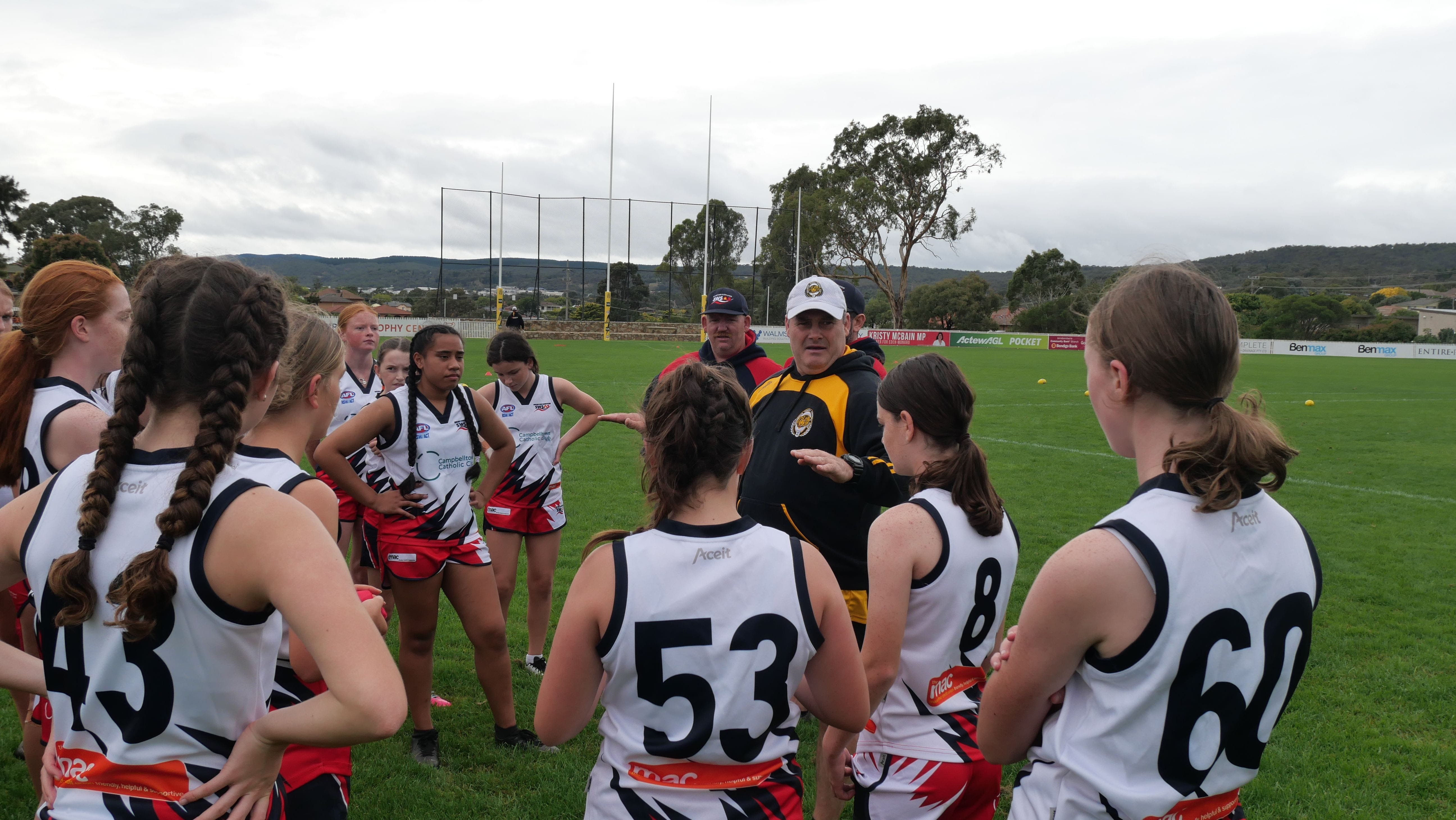 The day culminated in a friendly scrimmage match play, involving members of the Tigers junior development programs, who mixed in with the Academy AFLW squad to provide a great opportunity to put into practice, what had been learnt throughout the day, in preparation for the Academy Games.
"The development of AFLW is in good hands, when a club like the Queanbeyan Tigers support junior development so willingly," said Knights.
For more information on the Academy visit www.swsas.org.au email admin@swsas.org.au or call 02 4627 7622.