Big representation team at championships
Written on the 14 May 2014 by SWSAS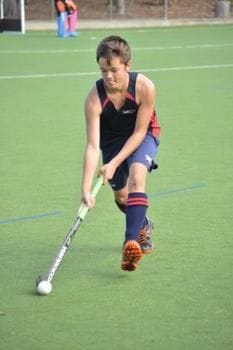 An astonishing 20 Hockey players representing the South West Sydney Academy of Sport, have gained selection for the upcoming Under 15 and Under 18 Australian Championships, to be held during April.
Academy sports program manager Nicole Styles stated that having so many athletes playing at various aged Australian Championship is a great advertisement for the Academy. And, that the players, their local Macarthur and Goulburn associations and the players own clubs should be exceptionally proud of their achievements.

Academy girls selected into NSW teams include U15 representatives Natasha Ball, Aleisha Fischer, Emma O'Brien, Courtney Schonell and Karley Schonell, who will play their Australian Championships in Tasmania; and U18 representatives Alley Hanagan and Taylor Thomson, who will play in Victoria.
The Academy will also be represented in the NSW U15 boys competition by Corey Rowland who will play in Perth, and U18 representatives James Doherty, Sam Harrison, Ben Staines and Jake Staines, who will play in Canberra.
Additional players selected to represent other States include U15 girls Maggie Anable, Katelyn Croker and Holly Evans. Kayleigh Hadlow, Sam Picker and Aleisha Price have also been selected in U18 State teams.
Academy U15 boys gaining section for other States include Ollie Anable and Brady Deaton.
The remaining Academy Hockey athletes are currently training for the 2014 ClubsNSW Academy Games, to be held in the Illawarra region between 11 and 13 April. These athletes will play round robin competitions for boys and girls, against 5 other NSW Regional Academies of Sport.
Due to the clash with the Australian Championships the Academy has been able to offer its Tier 2 players the opportunity to step up a level and compete at the ClubsNSW Academy Games.
The Academy looks forward to playing its arch rival Academies the Illawarra and Western Sydney Academies of Sport, in what will be a high class and tough competition.
For more information on the Academy and its programs contact SWSAS on 4627 7622, or www.swsas.org.au