Campbelltown sports centre of excellence receives Federal Government backing
Written on the 19 May 2016 by SWSAS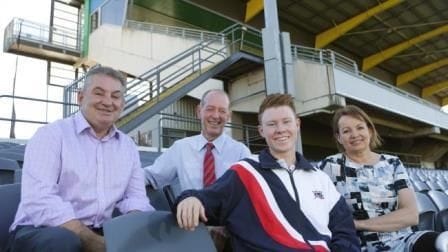 A Campbelltown sports centre of excellence could be just around the corner with the Federal Government yesterday backing the plan.
Macarthur federal Liberal MP Russell Matheson met with Federal Sports Minister Sussan Ley to discuss the facility which, if given the green light, will be based at Western Sydney University.
The top-level government support follows the collapse of Liverpool Council's similar proposal at Carnes Hill.
Mr Matheson has been a vocal supporter of a sports centre of excellence in the Macarthur region for several years and believes the region's growth means it deserves the opportunity.
"We lose our elite athletes to other regions all the time, this will keep our athletes local," he said.
"If we create this pathway it's local and very, very accessible."
Ms Ley backed Mr Matheson's assessment of the region and was impressed by the proposal.
"We don't want everything for elite sport to be on the coast or in the cities, we want it to be in the fastest growing region, a region which has a great history of young people growing and who have performed at the top level in sport," she said.
South West Sydney Academy of Sport executive director Gerry Knights was excited by the prospect of establishing a home base for the academy.
"It would be a hot desk for all the sports in our area," Mr Knights said.
"We had 165 scholars in our program three years ago, this year we have 345, this would put us on the next level."
Mr Matheson said he was looking for the Federal Government to fund half of the $18 million centre.
Ms Ley said she would take the plans to Prime Minister Malcolm Turnbull.