Dreams' do come true
Written on the 27 June 2016 by SWSAS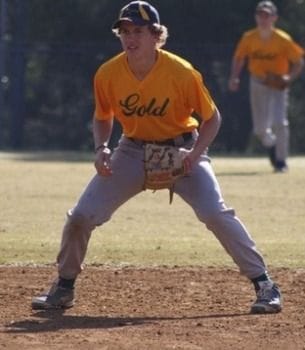 If you had asked Softballer Blake Jackson what his goal was 6 months ago you would have been told it was to represent Australia at the World U19 tournament in Michigan in 2018.
But, the 17 year old has exceeded all expectations and has been selected in the Australian U19 Junior Steeler's Team for the upcoming World Championships, in Midland Michigan USA next month.
"It has always been a dream of mine to represent my country. I had a goal to make the 2018 team but it has come early and it feels incredible to see that all the hard work I have put in has paid off" said Jackson.
Jackson has gone from strength to strength representing the Southern Districts Softball Association and school sport in all junior age divisions, plus representing the NSW Combined High Schools 3 years in a row and playing in the Australian School Boys merit team for past 2 years.
He is also a senior member of the South West Sydney Academy of Sport, Softball squad and is currently in his third year as an Academy athlete.
Blake was a member of the highly successful NSW U17 National Championship winning teams in 2015 and 2016 and a member of the U19 Australian Squad in 2015.
There is no doubt Jackson's future is bright with the young Softballer already achieving so much at such a young age. Jackson said he was thankful for the support provided by the Academy and his State coaches and states he could not have done it without their help and guidance.
Outside of Softball, Jackson has also completed Bronze, Silver and Gold Awards in the highly regarded Duke of Edinburgh program, which recognises adolescents and young adults for completing a series of self-improvement programs.
The 2015 Australian squad will aim for a top three spot, after coming in fourth place in 2015.