Golfers 'Nett' success out west
Written on the 19 May 2014 by SWSAS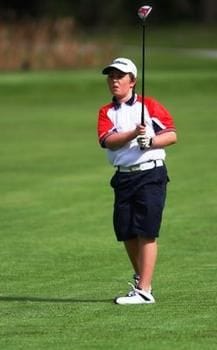 The South West Sydney Academy of Sport (SWSAS) Golf squad came home from the west of the mountains all smiles, after competing against some of the best junior golfers from across NSW, at the Bathurst Golf Club.
This local band of young dedicated golfers competed in the second event of the 2014 Junior Masters Series, the highly regarded Peter O'Malley Junior Masters.
This sought after event attracts a large number of participants each year, and this year was no different with over 180 players registered to play. The Academy took a squad of seven athletes to the competition with their focus on playing smart and playing to their individual handicap potential, whilst on tour.
A feature of this year's junior event was the inclusion of an Inter-Academy Challenge. Each NSW Regional Academy of Sport nominated a team of four players from within its squad. The best two 'scratch' scores and the best 'nett' score for each round from that team counted towards determining the winning Academy.
The SWSAS squad had a very successful weekend with Tim Ryan winning the 13 years 'nett', Logan Whitelaw coming 2nd in the 15 years 'nett' and Harrison Keomoungkhoun coming a highly creditable 12th position overall.
Academy squad manager Jamie Clapham proudly stated that, "It was safe to say the major focus of consistency across the whole squad was well and truly achieved, which is a massive feat when recognising all squad members have reduced their personal handicaps since being inducted into the Academy program in November 2013'.
This hit-out was also an excellent opportunity for the squad to gain some extra practise before competing in the upcoming 2014 ClubsNSW Regional Academy Games, which will be held on Golf courses across the Illawarra region.
The Academy Golf program proudly operates with the support of the Campbelltown Golf Club, Campbelltown Catholic Club and the Jack Newton Junior Golf Foundation, to further opportunities for our best local junior golfers.
For more information on the Academy and its Golf program contact SWSAS on 4627 7622, or visit www.swsas.org.au