High performance training for golfers
Written on the 6 August 2014 by SWSAS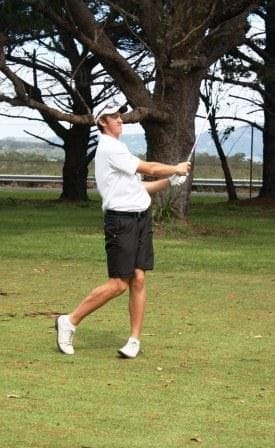 As the South West Sydney Academy of Sport Golf program comes to a close for 2013/ 2014, its athletes have had time to reflect on the high quality of the program and the opportunities provided to each athlete, resulting in lower handicaps all round.
The Academy program was provided in partnership with the Jack Newton Junior Golf Foundation and also acts as a talent identification program, for Golf NSW.
The program commenced with an intensive 'on and off' course training camp, which provided athletes the opportunity to gain high quality tuition, from a range of experienced Golf NSW coaching staff members.
So it was only fitting to finish the program off with another very exciting hands-on session, this time at the Australian College of Elite Golf (ACEG), at its new and spectacular high performance training centre.
The training centre was only recently opened at ACEG's Sydney Campus and presents as the most sophisticated training centre for golf in the country. The centre has the latest swing technologies and state of the art simulation equipment, plus a high quality gymnasium; providing SWSAS athletes the opportunity to experience some of the best resources available for golf today.
Academy athletes were also fortunate enough to be coached in the use of these technologies during a wide range of coaching sessions. These sessions included hitting balls using swing analysis technology and launch monitor, as well as take part in using the SAM Putt Lab and balance plates.
Located in Alexandria, the training centre also contains a purpose-built strength and conditioning area, hitting bays, classrooms and a player lounge.
Academy program manager Jamie Clapham said, "The facilities are certainly first class, and having full access to the integrated facility gave our young athletes a great insight into how elite players train.
This was a wonderful opportunity to fully appreciate an elite training environment which is normally limited to elite athletes, which are involved in state and national High Performance Programs or athletes attending the ACEG Diploma of Sport Development Program.
The first-hand look at how the ACEG run its program was also a fantastic opportunity for the SWSAS athletes, as they begin to look towards a professional career in tournament golf."
For information regarding the Golf program, or any of the South West Sydney Academy of Sport programs visit www.swsas.org.au or call 4627 7622