Hockey NSW continues its support of Academy Hockey Program
Written on the 11 June 2014 by SWSAS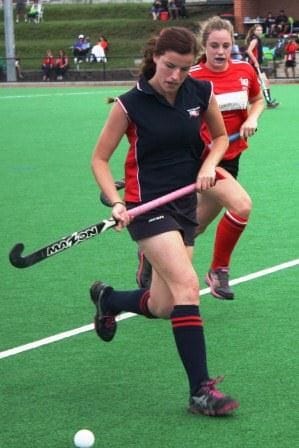 The South West Sydney Academy of Sport hockey program has supported the development of local players' at the junior development level for the past 17 years. This support could not be better demonstrated today, with 3 players Emily Smith, Kellie White and Emily Hurtz currently representing the Australian Hockeyroos in the Women's World Cup, and Glenn Turner representing the Kookaburras in the Men's World Cup, in Netherlands.
Academy executive director Gerry Knights said that there has been much confusion with regard to the continuation of the academy's hockey program since the introduction of the Hockey NSW accelerated athlete program (AAP), designed to service the top end of talented athletes between 15 and 18 years of age.
And, as the hockey convener for all NSW Regional Academies, Knights meet with the CEO and coaching director of Hockey NSW in May to formulate how Regional Academies could continue to best support the development pathway of junior talent identified athletes.
These discussions have identified that Regional Academies will provide a development program for players not selected in the AAP program in the 15 to 18 age groups, with the aim of supporting their future AAP selection prospects.
Knights said, that this was a perfect fit for Regional Academies and would also provide a safety net for young players who may lose their position in the AAP program, and assist them in regaining AAP program status in future intakes. The Regional Academies program will also assist 15 to 18 age group late bloomers or talented athletes new to the sport in gaining AAP selection.
The Academy's 2014-2015 program will provide a similar number of opportunities for male and female athletes' as in previous years and will formulate its new program in conjunction with Hockey NSW shortly.
Knights said, he is currently working directly with Hockey NSW coaching director Warren Birmingham to further strengthen the Hockey NSW Regional Academies pathway and is certain that the new AAP program will further assist local athletes on their path to junior and senior representative hockey.
For information on the Academy hockey program contact the Academy on 02 4627 7622, or gerry.knights@swsas.org.au