Local junior fast tracked to representative netball
Written on the 6 June 2019 by South West Voice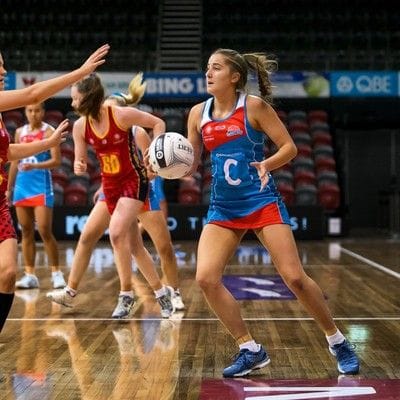 South West Sydney Academy of Sport (SWSAS) netball program graduate Courtney Castle has been turning heads on court for NSW Waratahs in the Australian Netball League (ANL).
The 17 year old has played two games for the Waratahs so far; one was a loss against Southern Force and the second a win over Northern Territory Storm.
Commencing her representative journey as a Liverpool junior, Courtney was successful in attaining a SWSAS scholarship and after three years with the Academy, Courtney felt that she had developed the right technical and athletic skill set to be able to progress to the next phase in her netball journey.
At the tender age of 16 Courtney joined the GWS Fury Premier League franchise, where she became a pivotal member of its U/23s side that would go on to finish competition runners up.
Off the back of a great season, Courtney decided to back her skill set and trial for the NSW Waratahs, in what she described as an "optimistic'' choice at the time.
And much to her surprise, in late 2018 it was announced that she would be a shadow player for the Waratahs top squad.
Courtney says that this was the beginning of one of the most challenging times in her netball career because she had to manage training commitments with the NSW Waratahs, the GWS Fury and Westfield Sports High School.
As if that wasn't enough, she had the added stress of just beginning Year 12 and having to be on top of her schoolwork, while still managing to maintain a somewhat normal social life.
Courtney's perseverance soon paid off, with her Waratahs coaches taking notice of the work that she was putting in, both on and off the court, which culminated in her top team selection.
"It was a bit of an unbelievable experience to be out on that court to be honest, playing amongst players that you've seen on TV,'' Courtney said.
"And it just goes to show that regardless of your situation, if you put the work in and just keep trying, you can just about achieve anything.
"But what also helped me was the support provided by the South West Sydney Academy of Sport, which is well known when it comes to the development of high quality netballers.
"And it's also good to see that their highly skilled team of coaches and support staff members continue to proudly follow the sporting careers of past athletes very closely.''