Local Sports Academy Athletes 'Hit Off' New Year in a Big Way
Written on the 18 January 2018 by SWSAS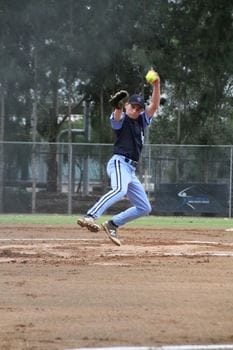 2018 seems like it is going to be another bumper year for our local sports academy, with its U17 Softball NSW representatives taking the first honour of the year, by winning the recently held boys and girls National Championships, at the Blacktown International Sports Park.
South West Sydney Academy of Sport executive director Gerry Knights said, the Academy has continued its outstanding growth of recent years and see's 2018, being another outstanding year for all concerned as the Academy continues to evolve. And there are so many amazing people and organisations to thank for its success.
This hard work is aimed at developing successful athletes 'on and off' the playing field, and that is why we are so proud of the efforts of our U17 NSW representatives over the past few weeks', and culminating in their National Championship successes.
With Academy athletes Shelby Fulton and Mia Gilmore in its ranks the NSW girls team claimed a 3-1 win over State of Origin opponents Queensland and thereby continued its incredible National Championship winning streak. The NSW team remains undefeated for the past three years and winning a fifth straight Esther Deason Shield.
The NSW boys team had an amazing seven Academy athletes in its squad, with Zac Raso, Lachlan Walton, Blake Hunter, Jack Davies, Corey Gleeson, Kye Burrows and Zachary Roberts keen to emulate the success of their female counterparts.
The boys did not let their State down with an emphatic 8-2 victory over arch rivals Queensland, to win the Arthur Allsop Shield, in a huge day for NSW Softball.
Knights said, the Academy Softball program is an amazing machine, which continues to churn out NSW and Australian representative players year after year; and said all credit goes to its staff members for putting the all-important final skill and sports education touches on its athletes.
Knights also commended the excellent work of all local associations in the development of these fine young players and see's a bright future for the sport locally and internationally now that it has been re-introduced into the 2020 Summer Olympic Games in Tokyo.
Hopefully, we may see a number of past Academy athletes representing our region in Tokyo, he said.
For information on any Academy program, visit www.swsas.org.au or contact the Academy on 02 4627 7622.