Lone star athlete is shining bright
Written on the 25 September 2015 by SWSAS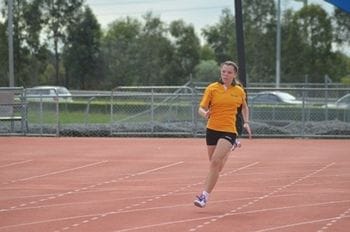 THE South West Sydney Academy of Sport has recently accepted young athletics athlete Louise Cranston into its Lone Star program.
The Mt Annan Christian College student began Little Athletics at the age of 6 and has never looked back performing exceptionally well in both 'Track and Field' events, including Long Jump, High Jump, Triple Jump, plus the 100m and 200m sprint distances.
Louise recently returned from the Gold Coast after representing NSW at the 2015 National Christian School Games, where she won silver medals in High Jump, Triple Jump and the 4 x100M Relay, plus a bronze medal in Long Jump.
These achievements add to her impressive recent sporting resume, which includes finishing 7th in Long Jump at the Australian Junior Championships, held earlier this year at Sydney Olympic Park.
This followed similar success 12 months earlier, where Louise placed 2nd in Long Jump, 4th in High Jump and 9th in the Triple Jump at Lakeside, Melbourne.
Louise has recently been selected to participate in the U15's National Little Athletics Camp to be held at the Australian Institute of Sport, Canberra at the end of September. This is an excellent achievement with only 10 male and 10 female athletes being selected.
The Academy Lone Star program is open to male and female athletes aged between 14 and 19 years who live, go to school or play their given sport in the Academy region.
To be selected athletes maybe involved in an individual, or team sport, or in a sport category not currently supported by the Academy. Athletes must have been selected within their chosen sport at a NSW School's, NSW, or Australian national level, or have an appropriate NSW, or National ranking.
Athletes are eligible for a 'Lone Star' scholarship for a maximum period of 4 years, and must reapply annually, stating their current sporting position.
The aim of the program is to provide athletes with the opportunity and access skill development and sports education sessions including self-massage, nutrition, drugs in sport and many more.