Netball Conquers Regional Challenges
Written on the 21 June 2021 by SWSAS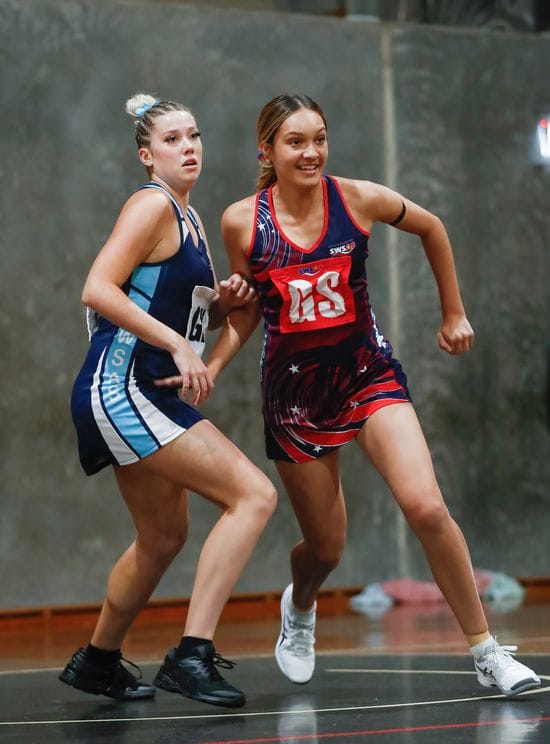 Main Image: The ever-smiling Hinemoa Boylan in action at the NSW 'Your Local Club' Regional Academy Games in April 2021. Credit: CLUSTERPIX
Athletes from the South West Sydney Academy of Sport Netball program continue to impress at the highest level, with current athletes Ashley Vasquez and Hinemoa Boylan recently returning from Orange, as a part of the NSW CHS Schools Championship winning Sydney South West side.
Joining Vasquez and Boylan in the squad were 2019 SWSAS graduates Erin and Kiara Bloor, with Kiara also being selected into the NSW CHS Team, to compete at the All-Schools Championships later this year. (Pictured L to R: Erin Bloor, Ashley Vasquez, Kiara Bloor & Hinemoa Boylan. Picture:Supplied)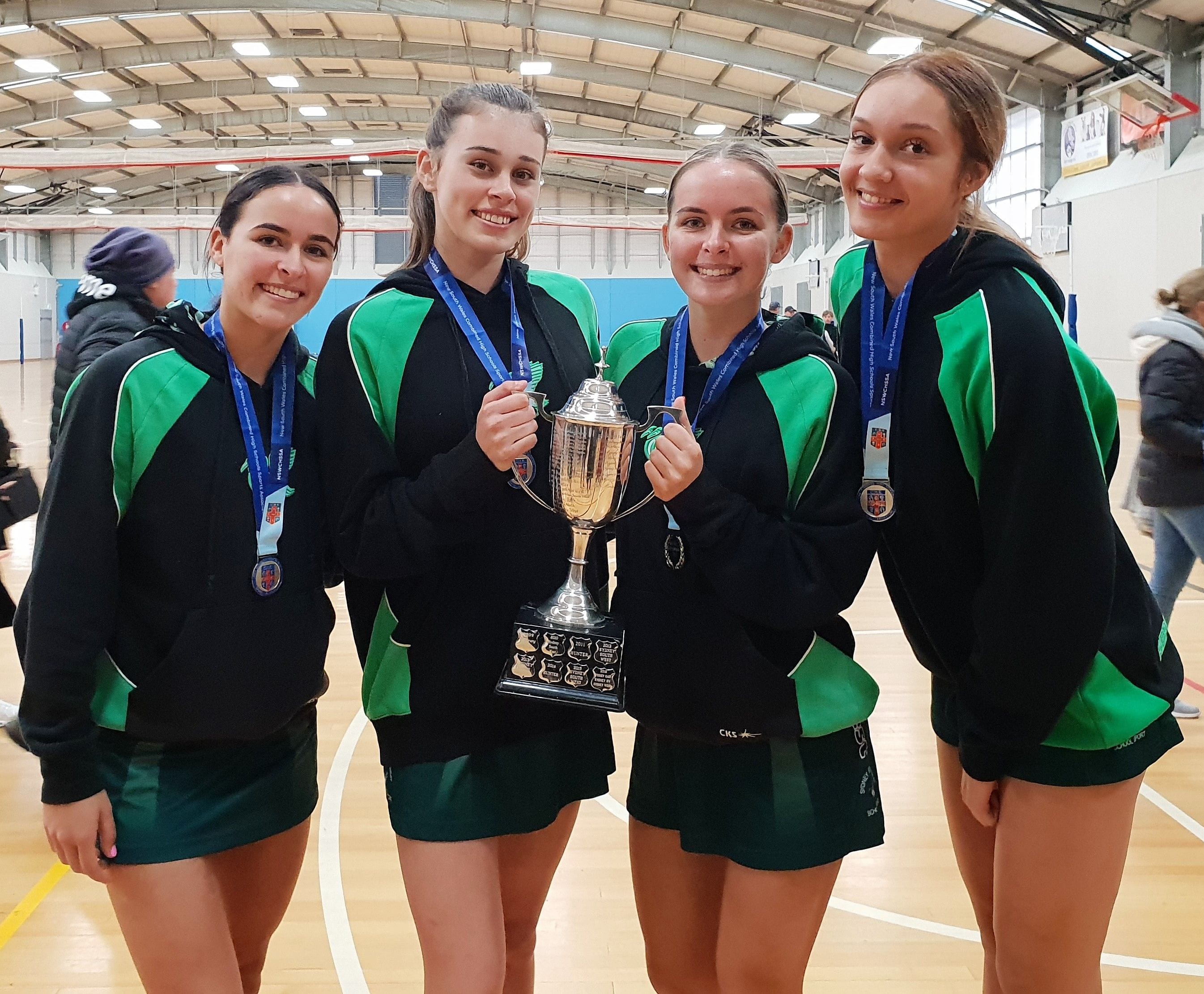 The NSW CHS Schools Championship Schools result was yet another highlight for Vasquez and Boylan, both of whom played a part in the South West Sydney Academy of Sport's success at the NSW 'Your Local Club' Regional Academy Games competition in April. Where the Academy lost only one game across two full days of intense competition.
The ever-smiling Boylan, who is also a member of the GWS Fury U/23 Premier League side, as well as the NSW Emerging Talent team, is definitely an up-and-coming goal scoring machine.
"She always has a smile on her face when lining up in the goal circle. It comes across as a sign of pure joy; of someone really enjoying her sport," said supportive Academy Sports Chaplain Jim Dayhew, who was courtside throughout the Academy Games competition.
Boylan began playing Netball with the Minto Cobras in Campbelltown as a young five-year-old and has never looked back. "I must admit, one of the main reasons I wanted to start playing netball was for the uniform, especially the dress. Little did I know that in the younger age groups, we wore a shirt and a skirt. I was devastated".
That devastation soon turned to delight as Boylan soon rose through the ranks of the Campbelltown netball representative program, culminating in her making the decision to trial for the South West Sydney Academy of Sport development program, in 2019.
"I have been thrilled to be a part of the Academy and for the endless chances of pathways, opportunities and special experiences on offer. The amazing support and opportunities that the Academy provides has helped me so much in my Netball career. There are a lot of talented athletes in the program, who are constantly pushing each other to work harder and support each other when times get tough."
The Academy Netball program is supported by the Walker Corporation, and will resume training in Mid-July, ahead of the much-anticipated NSW Netball Academy Challenge scheduled to take place in Orange, throughout September.
For more details on the Academy, visit www.swsas.org.au or phone 02 4627 7622.