Pat Farmer Sports Presentation - Open Invitation
Written on the 31 October 2014 by SWSAS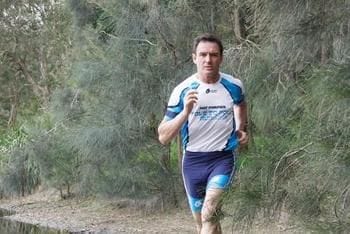 World renowned ultra-marathoner and former Member for Macarthur, Pat Farmer will return to our region for a one night only event.
Pat Farmer has an established a reputation as one of the worlds' best ultra-marathon runners and is also a highly sought after sports presenter.
As a person dedicated to helping humanity Pat travelled to the Middle East in 2014 and successfully completed what is now widely recognised as his 'Middle East Peace Run' which saw him travel across Lebanon, Jordan, Israel and Palestine.
?He will be featuring in an event sponsored by the Property Club in conjunction with the South West Sydney Academy of Sport. The event will commence at 7pm on the 12 November at the Campbelltown RSL.
Farmer will focus on his personal athlete preparation, nutritional requirements and the psychological challenges that confronted him in his epic ultra-marathon quest.
This event is open to the wider sporting community and anyone interested in hearing Pat's story.
?Pat's humanitarian efforts have been rewarded by receiving some of the most prestigious awards including the '2000 Achiever of the Year' award and in 2013 the Good Samaritan 'Raising the awareness for the under privileged' award.
The Property Club is also a proud sponsor of the South West Sydney Academy of Sport and its netball program; which next year will see the introduction of the first ever GAP program (Graduate Athlete Program) which has a sole focus on athletes turning 17 - 19 years of age and provides an opportunity for talent identified athletes to continue their Netball representative development.
The athletes involved in the Academy GAP program have been individually identified by Netball NSW as the players of the future.
Academy executive director Gerry Knights congratulated the Property Club for its corporate citizenship and dedication to the development of our region's talent identified athletes' through its 'Gold Level' sponsorship of the Academy.
Knights also urged all sporting clubs and individuals to attend what will be an enlightening presentation by one of Australia's modern-day sporting heroes.
To secure a seat to the Pat Farmer sports presentation, or for more information regarding the event, contact Christopher Ford from Property Club
on 0431 173 993, seating is limited.