SWSAS Netballers named in NSW squad
Written on the 15 April 2016 by SWSAS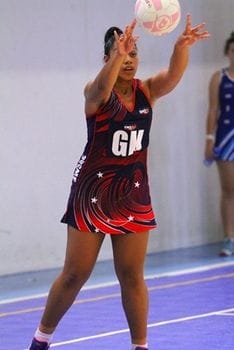 TWO 2015 graduate athletes of the South West Sydney Academy of Sport have been named in the New South Wales U19s Netball team, to represent their State at the 2016 U19s National Netball Championships, in Perth in April.
Ashley Valeni was part of the victorious NSW 2015 team which defeated Victoria 43-39 in the final of last year's National Championship, at Sydney's Netball Central.
After previously being named in the U17 Development squad, Olivia Rowntree was thrilled to be named as part of the U19 squad; and to be once again coached by Academy mentor Jaqua Heddle, in her new role as assistant coach, under the leadership of head coach Moira Gaha.
Gaha will back up once again in a head coach capacity after helping steer the NSW U17 Team to consecutive runners-up finishes in 2014-2015. She will be strongly supported by Heddle who was previously the assistant coach of the NSW U17 Development squad (2014-2015).
Academy executive director Gerry Knights said it was a proud day for the Academy having players and coaching staff representing NSW.
Valeni and Rowntree were part of the Academy's 'graduate athlete program' last year and have now been contracted to a Sydney Premier League Club.
Both athletes are destined to be stars of the future with Valeni already adding an Australia honor to her name after playing with the Australian U19s squad, in New Zealand last year.