Wests Future Stars Shine Bright
Written on the 1 February 2021 by SWSAS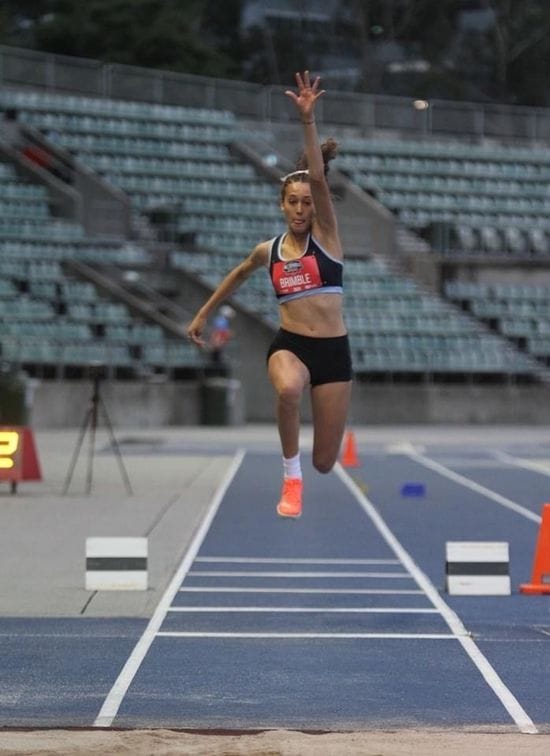 South West Sydney Academy of Sports 'Wests Future Star' Athletes relished the chance to compete at the NSW All Schools Championships in Homebush throughout December 2020.
With a slender calendar of events in 2020, Athletes are making the most of being back on the track and out in the field. The Academies Wests Future Stars Athletes walked away with and NSW All Schools record, 4 gold medals, 2 silver medals and a bronze, showing that their hard work and commitment in training is proving to be a strong competitive edge in competition.
Michael King broke the U15's 800m record with a time of 1:54:92 to take away the win, Michael also medalled in the 1500m and the 400m showing great Athleticism all round.
Thomas Noakes won the U17's Pole Vault with a 3.8m leap just under his personal best for 2020.
Nakeisha Brimble won both her Triple Jump and Long Jump events significantly with leaps of 12.39m in the triple and 5.58m in the Long Jump, and U15's Hammer throw specialist Amelia Morgan claimed silver with a throw of 47.44m, narrowly missing out on the gold.
The Academy commends the efforts of its Wests Future Stars Athletics Athletes, with each one of them representing not only themselves but their families and community with great honour.
With seven Athletics Athletes now included in the Wests Future Stars program at the Academy, there lies great foundations and cause to look to revamp Athletics as a sports program in its own right for 2022.
The regions talent in Athletics is growing rapidly as interest sparks just before another exciting Olympic year ahead.
In what was a year of great uncertainties, the Academy greatly appreciates the support of all its sponsors and partners, in particular the Wests League Club for its continued support of the Academies Wests Future Stars program.