Wests Leagues Campbelltown backs rising footy stars
Written on the 12 July 2017 by SWSAS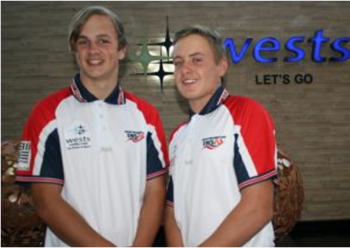 Talented young rugby league players in the Western Suburbs District junior rugby league region will now be able to have their careers fast tracked through an exciting new development program funded by a local club.
Wests Leagues Club Campbelltown has agreed to sponsor the highly regarded South West Sydney Academy of Sport (SWSAS) rugby league development program.
Wests CEO Tony Mathew said the club was keen to support the provision of a sound development base locally.
Mr Mathew also commended the Academy for committing to running the program.
Gerry Knights, executive director of SWSAS, said the program will provide a quality athlete development pathway.
This would benefit the Wests Tigers, Western Suburbs Magpies, NSW Rugby League and the local Western Suburbs District junior rugby league, Mr Knights said.
The year round program incorporates a summer component for under 14, under 15 and under 17 talent identified players.
There is also a winter program for under 13, under 14, under 15 and under 17 players.
Members of each age group will test their playing skills against a range of NRL development squads as part of the program course.
They will also get the opportunity to join the Academy's other sports in a range of sports related education sessions.
The program has been developed to prepare players for Wests Magpies under 16 Harold Matthews Cup and under 18 S.G. Ball representative opportunities.
For more information regarding this program, or the Academy please phone 4627 7622, or visit the website of the academy.