Young Coaching Stars Lighting the Path
Written on the 18 November 2022 by SWSAS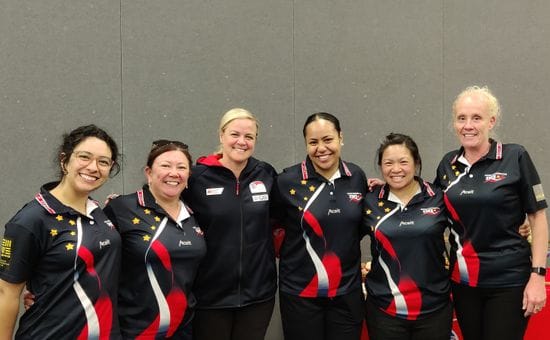 Members of the Academy Netball Coaching Staff had the opportunity to attend the NSW Swifts Coach-to-coach workshop evening with the NSW Swifts Head Coach Briony Akle as a part of the Academy's Coach Development program.
In an environment where it is often the athletes achieving all of the praise and recognition, the South West Sydney Academy of Sport is excited by the accolades achieved by its young up and coming coach and technical support staff members. With several members of these highly resolute mentors experiencing outstanding personal successes, in their chosen fields.
One such individual is the Academy's Bingara Gorge netball program umpiring mentor Sarah McNamara (pictured), who was recently named in the Netball Australia 2023 Talent and Development Squad, for her own umpiring prowess.

The program has a large focus on developing elite umpires. A task that McNamara has taken on herself. Whilst still a young umpire in her own right, McNamara leads the coaching and mentoring of the Academy's netball umpire program.
Another young Academy coach who has experienced success on the big stage recently, is incoming basketball assistant Coach Brittany Anderson who represented the Australian Pearls at the Virtus Oceania Asia Games in Brisbane, in early November.
Anderson was a member of the Gold-medal winning 3x3 Women's Basketball team, adding to a National Championship Silver medal with NSW, earlier in the year.
"I am definitely looking forward to coming on board as an assistant coach and sharing my experiences. It will be great to see the improvement of athletes throughout the program," said Anderson, who no doubt will be mobbed by the athletes keen to get a look at her Gold Medal.
"We are very proud of our near sixty coach and support staff members, whose average is around a youthful 35-years of age mark," said Academy sport operations manager Stephen Craig.
Whilst also recognising that through a large influx of younger coaches, and former athletes wishing to be a part of the Academy coach program, its average age is set to drop significantly, over coming years.
"The Academy definitely does not solely focus on athlete development, its coach development through its coach education partner QUBE, and the Regional Academy of Sport coach development network, has most definitely helped drive the interest," said Craig.
"The NSW Regional Academy (of Sport) collective continues to develop and present an outstanding series of online coach education workshops, incorporating the best coaches from across Australia and Internationally representing a wide variety of sporting codes, to our Regional Academy coaches.
Which in turn has helped build on our own Academy specific coach development focus, and assist each of them in realising, and meeting their own career goals.
We are extremely fortunate in the fact that our head coaches are themselves great mentors, not only of our athletes, but to the assistant and apprentice coaches supporting them. They are coaching for the right reasons, and that is the ongoing development of our region's athletes and themselves," he said.
A fact recently demonstrated by all five of the Academy's Bingara Gorge netball coaching staff members participation in the recent specific 'Coach-to-Coach' workshop with NSW Swifts Head Coach Briony Akle. Which provided Academy coaching staff members a great opportunity to share ideas, tactics, and stories ahead of their looming 2022/2023 Academy program commencement.
The Academy plans to expand its coach development program even further, by providing a range of community-targeted coach development and education sessions throughout 2023, alongside its own sport and coach development programs.
Interested community coach and community support staff members, and interested persons, should visit the Academy website www.swsas.org.au/coach for additional information, to be released later this year.
For more information on how to join the South West Sydney Academy of Sport as an athlete, coach, support staff member, or corporate partner, email sport@swsas.org.au or call 02 4627 7622.
---END---