Academy Seeks Coaching Staff for 25th Program Year
Written on the 29 September 2021 by SWSAS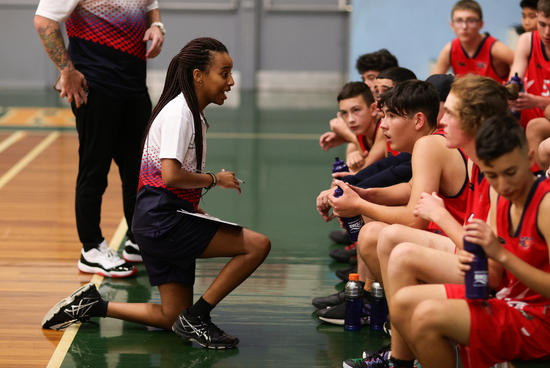 The Academy is currently seeking nominations for coaching and support staff across its many sports programs.
Once coaching staff are in place, and the current restrictions on community sport lifted, the Academy will announce its athlete nominations and trial processes.
"COVID-19 has had a dramatic 'let's wait and see' impact on the current participation mindset and aspirations of coaches as well as athletes", said Academy CEO Gerry Knights.
"Quality coaches and developing coaches are very important to the Academy, and we want to see them re-join sport, as soon as possible. And in this regard we are seeking to engage our 2022 coaching staff now, to allow the Academy's sports programs to commence as soon as the current lockdown permits."
With this date recently identified in the NSW Government "Roadmap", as around October 25, the Academy is well and truly entering its final stages of planning for what will be its 25th sport program year.
The Academy strongly encourages former Academy athletes to participate as coaching staff. The Academy has had a large number of former athletes return as coaches in recent years, through the QUBE Coach Education program.
The Academy has plans to further expand the program in 2022 to include a "Community Coach" category, which will allow talented community-based coaches and former SWSAS athletes, to join within Academy programs, and will target more of a training and observational coaching role.
The Academy's goal is for squads to be undertaking nominations and trials throughout October and November, with the aim to be back training in some form prior to Christmas. This would give athletes the opportunity to undertake a 'holiday' training program and see them enter 2022, as close to their athletic best as possible.
Current opportunities are available for coach and support staff in;
AFL Women's (all coach and support staff)
AFL Development (11s and 12s) (assistant coaching staff)
BMX (manager)
Basketball (assistant / apprentice coach)
Softball (all coach and support staff)
So why become an Academy Coach?
Check this out for more information, and make sure you click on view in full screen for maximum effect.
Coaches interested in nominating for an Academy program should complete a nomination form here.
Nominations for Athlete sport programs are expected to open throughout October, with trials anticipated in November, dependant on current advice from the NSW Government.
Stay tuned for more.