Academy growth needs sponsorship support
Written on the 6 August 2014 by SWSAS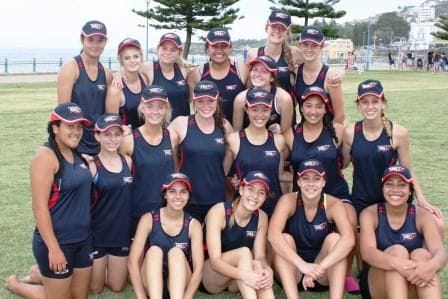 The continued expansion of the South West Sydney Academy of Sport demands additional corporate backing; say's its long-term executive director Gerry Knights.
Regional sports academies across NSW have now firmly positioned themselves as an integral step in the talented athlete development pathway, of most state sporting organisations.
And, Knights said the positive continued growth of our local Academy has brought with it, its own equity and financial challenges, in supporting our regions blossoming number of talented junior athletes.
The Academy's growth over recent years has been extraordinary, and this growth can be directly contributed to two areas, namely the remarkable support provided by local volunteers in the areas of coaching and support services; and the additional corporate support of local and national businesses.
Volunteers remain the life blood of the Academy, but without continued corporate support, the Academy cannot widen its services to those athletes representing sports not currently serviced by the Academy.
I am personally proud of 'each and every' achievement of every athlete said Knights, but the same can also be said for those companies large and small who financially support our athletes sporting dreams.
Major Academy sponsors like the Campbelltown Catholic Club and BHP Billiton - Illawarra Coal, plus our four local Councils provide 'big end of town' creditability to our very own local NSW Regional Academy of Sport, said Knights'.
The Academy also has the support of a large number of local sponsors, including this paper already, and is very proud of their long term, often 15 years support of the Academy.
The challenge going forward is to properly service and retain our current supportive sponsors, whilst also engaging additional support to allow the Academy to continue to grow.
The Academy has sports like triathlon, cycling, lawn bowls and volleyball already committed to joining the Academy, and we are just waiting for the corporate support to get these sports up and running,
Our challenge now is to identify quality sponsors to join our amazing journey and support this growth. If you can assist in any way please contact me, Knights continued.
To learn more about how to partner the Academy, or its services contact Gerry Knights on 0407 415 847, (w) 4627 7622 or gerry.knights@swsas.org.au or visit the Academy website www.swsas.org.au