Academy set to take off with XPS
Written on the 18 August 2023 by SWSAS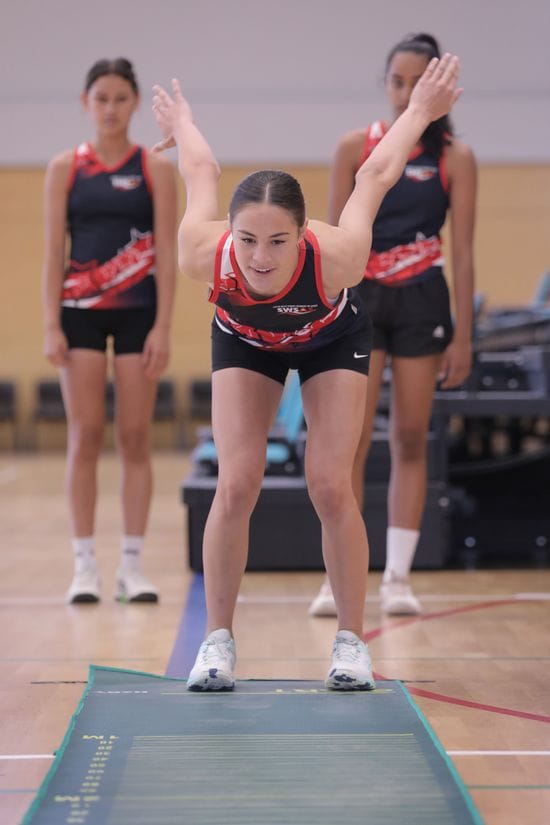 Following substantial investigations and trial periods of a range of Athlete Management Systems (AMS) and data-management software programs over the past three years by not only the South West Sydney Academy of Sport, but by fellow Academies within the Regional Academies of Sport (RASi) Network, the South West Sydney Academy of Sport is excited to announce that it will be implementing the XPS Network as its preferred AMS program moving forward.
The South West Sydney Academy of Sport will join with nine other Regional Academies across NSW in implementing the same AMS program, allowing the best collation, collaboration and measurement of junior athlete sport performance data possible.
The ability to provide quality ongoing data regarding the development of Academy athletes and coaches, has been highlighted as a key deliverable in most recent communication with the NSW Office of Sport, State Sporting Organisations, and the NSW Institute of Sport, when discussing the Academy's sport program frameworks and reporting requirements.
The XPS Network is a worldwide company delivering in 33 languages, across 92 countries, and is managed in Australia by Sideline Sports. The AMS program has been successfully implemented in many major sporting clubs and federations worldwide, as well as in high-performance sports environments including major Colleges and Universities.
The XPS Network AMS program provides athletes, coach and support staff alike online and mobile access to a vast array of tools and features including:
Individual Skill Development and Program Planning: Build and plan team and individual programs and sessions, including athletes Strength and Conditioning programs.
Tactical Skill Development: Recreate training and game situations through diagrams and animations in integrated Playbook software, including an extensive library of skills and drills.
Athlete Monitoring:Monitor readiness, wellness, and training load, to support data driven coaching decisions, as well as storing an athletes sport science testing results and tracking improvements.
Program and Match Analysis:Examine performance in training and matches, including integrated video analysis software, which can generate high levels of accountability and feedback.
Coach-Athlete-Parent Communication: Keep all communication and calendar reminders with coaches, athletes and parents in a central location.
Injury Management: Report injuries and illnesses, manage treatment and rehabilitation periods, and can provide seamless communication between academy medical team and coaching staff members.
The Academy will commence the roll-out of the XPS Network to it's athletes and coaching staff commencing in the 2023-2024 Academy sport programs that start throughout the latter part of this year.
---END---