Academy Triathlon Ready to Start
Written on the 30 August 2021 by SWSAS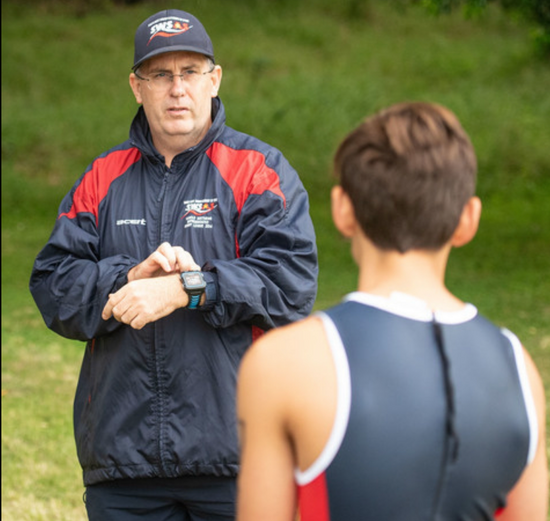 As you hear the Triathlon starters pistol fire, the rush of water in front of you can quickly become off-putting. As arms, legs and white water go everywhere. Quickly settling into a rhythm in the water, you swim for what seems like an eternity, before reaching land. Often half crawling, half running up a muddy bank, and sprint to hop on a bike, with beads of water still rolling off you.
Feet pushed quickly in cleated shoes, and the rush of the wind as you are riding starts to dry you out before perspiration takes over. You jump off the bike, and with your muscles starting to scream at you, off you run.
The taste of salt soon begins to build where drops of water have now dried. Yet, as the finish line approaches, you hear the roar of your teammates and supporters encouraging you to push that last little bit more and finish strong.
This is the often-familiar experience of the eight recently inducted scholarship holders of the South West Sydney Academy of Sport 2021-2022 Triathlon Squad, where development of an individual's athlete performance is created, in a State-backed team environment.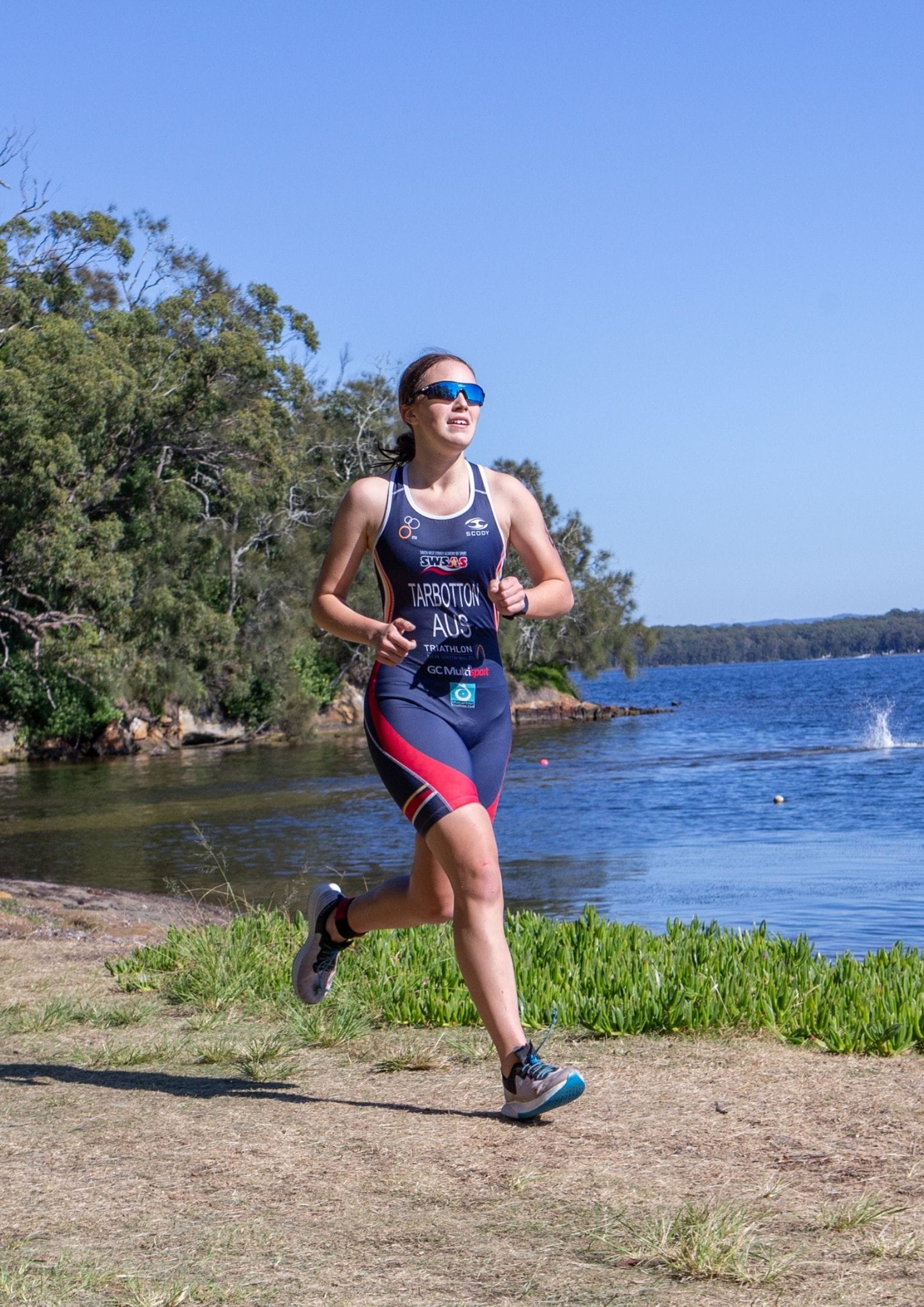 Catherine Fields athlete Charlotte Tarbotton (Pictured) will enter her fourth year with the Academy program and knows all too well the routine. Yet being given the opportunity to train locally within the NSW performance pathway, is something that continues to drive her towards success.
"Having been with the Academy for three years has helped me grow mentally and physically throughout my Triathlon journey," said Tarbotton. Who added that, "I am hoping to continue to develop within the program and also work towards leading my younger rising star team mates through the sport, by setting a personal good example."
It is this approach to developing as an individual within a team squad environment, that led Tarbotton to be nominated for the 2021 SWSAS 'Athlete of the Year' award, with the winner to be announced later in the year.
A sentiment echoed by Academy Triathlon Head Coach David Hine, who said that it was hard to recall being associated with a more deserving athlete than Charlotte. "Not only is she a capable, driven and committed athlete, but she aims to be the best person she can be, which is true to the spirit of the Academy. She definitely provides more than just her athletic performance." Said Hine.
With the current lockdown creating some doubt as to the exact start of face-to-face training, the Academy will commence working with its incoming athletes, online. Including the use of an app-based home strength and conditioning program, in a bid to keep its athletes in peak condition ahead of a return to training.
Athletes will record their physical activity on a specifically designed app, which will assist coaching staff to monitor the training loads and provide individual ongoing quality feedback to each athlete.
Further opportunities for online education sessions and group program discussion meetings, will also be incorporated to master the ongoing lockdown period.
Coach Hine expressed, that Triathlon being somewhat of an individual training sport, Academy athletes can still get out and ride or run at the moment. And whilst they cannot meet face to face as a group, Academy athletes have no excuses for not being in peak condition and ready to go when that opportunity arises. But at the same time, they know that being an Academy athlete is being ready for anything.
Hine is excited by the prospect of working with the eight athletes announced into the 2021-2022 SWSAS Triathlon Program. "This year will again have its own challenges, however, I am looking forward to continuing to foster an environment that is focused on building skills and confidence to execute those skills in the highest state competitions." said Hine. "There is a good mix of athletes within the squad, which also allows them to develop in areas outside of just swim, bike and run. Areas such as leadership, teaching and resilience are all part of being in the Academy triathlon program, along with just having fun."
Joining Tarbotton in the 2021-2022 South West Sydney Academy of Sport Triathlon Squad are; Kade Burgess (Bargo), Zoe Bruce (Eagle Vale), Ryan Carter (Mt Annan), William Carter (Mt Annan), Bodhi Jackson (Gregory Hills), Harry Lindbom (Holsworthy), and Joel Skipper (Kearns).
David Hine will again lead the program as Head Coach and will be assisted by Caitlin Sendt and Thomas Hine.
For more information on how to engage with your local South West Sydney Academy, contact Gerry Knights, 0407 415 847, gerry.knights@swsas.org.au or visit swsas.org.au
---END---
Picture: Charlotte Tarbotton in action at the ClubsNSW Regional Academy Games. Credit: Kevin Bull Photography