Amazing Academy Athlete Nomination Interest
Written on the 27 October 2014 by SWSAS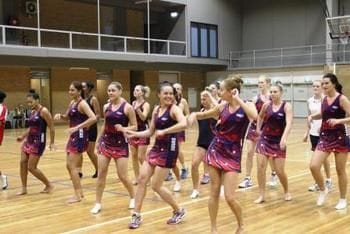 The South West Sydney Academy of Sport administration centre is burning the mid-night oil servicing the extraordinary number of nominations' for its upcoming 2014/2015 athlete scholarship intake year.
Executive Director Gerry Knights said all sports have generated enormous interest from local athletes this year and two sports currently 'leading the charge' are Netball and Softball.
Recent changes to Netball's national program and its 'knock-on' changes to the Netball NSW and the NSW Regional Academies of Sport development pathway, was considered a possible concern to the Academy in past months, but this concern was unwarranted, with the Academy witnessing unbelievable positive interest and nominations.
The introduction of the Netball Australia national curriculum 'Develop A Diamond 14-16 Academy program' identifies players turning 14, 15 and 16 in the current Academy year, will now be considered for selection in their regions NSW Regional Academy of Sport, 'Open' netball squads.
The Academy 'Open's' program for the scholarship year of 2014/2015 will run from November 2014 through to August 2015.
Head Coach Peter Doherty was also most pleased with the record breaking number of athletes nominating for the Academy's revamped boys and girls Softball program. Doherty was quoted, saying that this will most definitely be one of the strongest years ever, for boys and girls Softball, when recognising the calibre of players currently trialling.
Sports like Rugby Union and Hockey have also been revamped and have gained enormous interest.
For more information on all upcoming Academy programs visit the Academy website swsas.org.au or contact the Academy administration centre on 4627 7622.