Athlete Resilience Support - A 'Covid' Catch-up with 'The Chap'
Written on the 1 July 2021 by SWSAS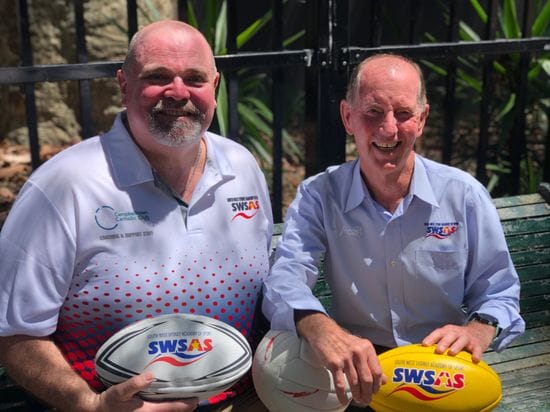 IMAGE: The Academy Chaplain, Rev Jim Dayhew, seen here with CEO Gerry Knights, is no stranger to the challenges of competition, or their unexpected 'pauses'.
Resilience and adaptability seem to become a part of 'the normal' for athletes within the South West Sydney Academy of Sport. Who within hours prior to their Softball program boarding a bus to Canberra for a long-awaited training camp, found out along with many other local sporting associations, that for two weeks, sport was, 'again', paused.

It is often said that history has a funny way of repeating itself, but whilst this latest lockdown was somewhat unexpected, the Academy, and its athletes are somewhat better prepared, having been through this before.

One of the outcomes of the original Covid lockdown in 2020, was the Academy's further investment into its wellbeing support programs for athletes and coaches. One such aspect being the appointment of a non-denominational Academy Sports Chaplain, the Rev Jim Dayhew. Who is a self-declared sports enthusiast, competitor and coach, and is no stranger to the wellbeing of teenagers, as it is his day-to-day role, within our education system.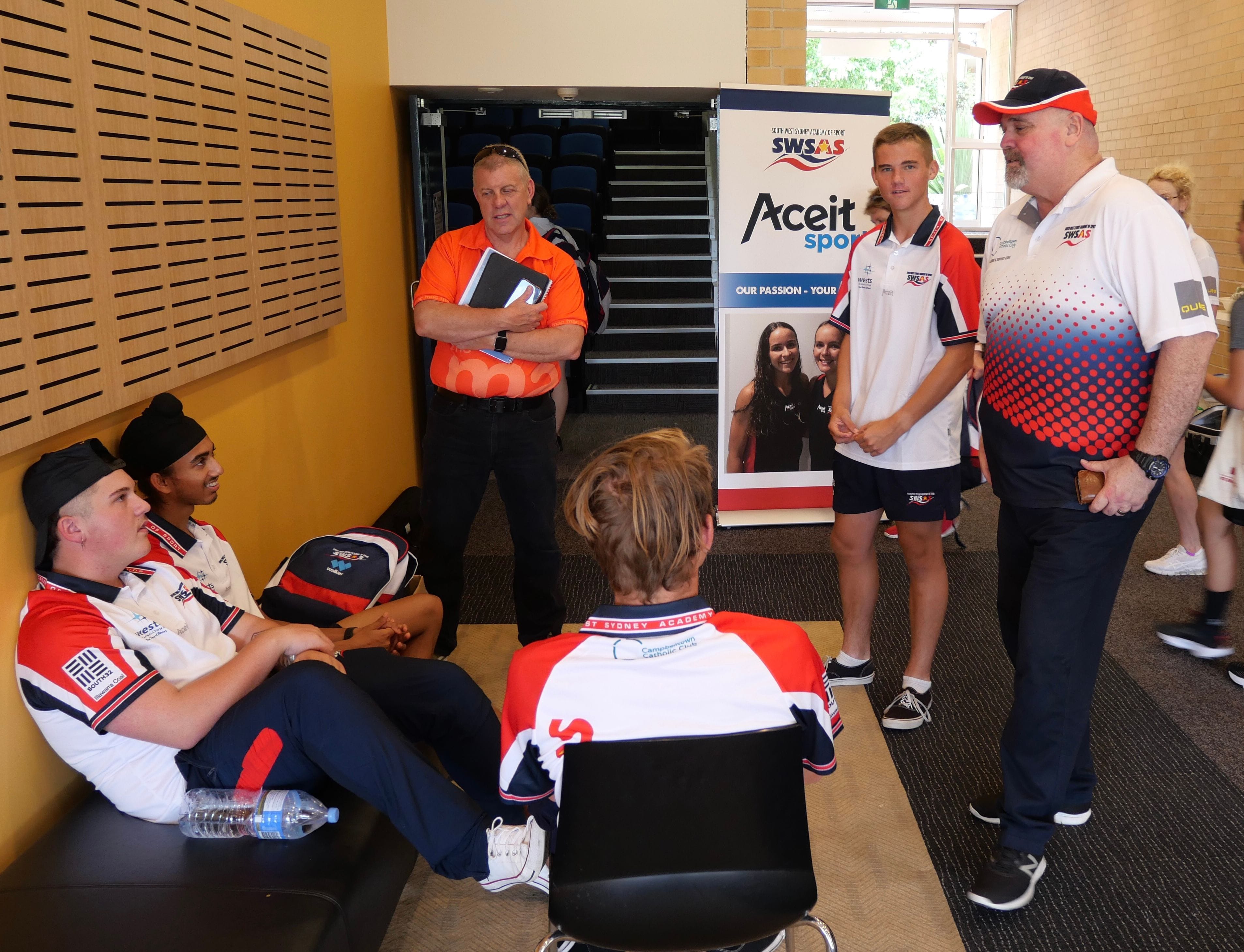 Here, Rev Dayhew (Pictured with Hockey athletes from the Academy's Wests Future Stars), 'The Chap', discusses the latest lockdown 'pause', its impact on our sporting community, and how to build a 'Covid' training regime.

"I'm not sure if we will ever get used to living in this 'new normal', but as most of us get along as best we can, we discover that we are in fact, rather adaptable to the circumstances, and consider the needs of others, and that we are more resilient than we realise.

For us involved in the sporting community, we get the opportunity to reflect on our value and purpose as a person, and not just as an athlete."
The 3Dimensional Athlete approach that Academy coaches were recently introduced to, is a helpful framework. And one that the Academy wellbeing program continues to build on.

It is a good foundation for all young and more mature athletes, and the wider community to follow.

Keep up your daily exercise, go for a walk or a ride. Set up a home circuit using everyday equipment from around the house. Join an online fitness group. Give yourselves a push up or sit up challenge. Ask for drills from your coach, practice the core skills of your sport in the backyard. Do what you can to keep developing, and to release those 'feel good' endorphins.

Also, keep your mind and emotional skills positive. Lock down is a chance to think about what is beneath the surface of your daily activities and your athletic performance. We may well realise the connection between our mind and our body, but how often do we attend to this?

During lockdown, find some things you can enjoy. It does not need to be related to who wins, but the pure enjoyment that being lost in an activity can provide. This is a necessary correction to much sport these days, where winning is the main goal and enjoyment can be lost, particularly for the more talented and dedicated sportsperson. And of course, seek help if you are not feeling yourself, it is ok, to not be ok.

Consider all of the aspects that connect your physical, mind and personal spirit, it is about wholeness. Sport is powerful, as it reveals and forms character, identity, purpose, self-worth, significance, and value.

For example, this might be a time to consider your character strengths. Identifying these will build your resilience and allow you to flourish, in both sport and life. Ideally, this could be done across a team, so you can identify what each person brings to your team, and how you complement each other.
You might like to check out the VIA Character Strengths and Virtues Survey, which has been used within the SWSAS", said Rev. Jim Dayhew.
For more about the Academy Chaplain, or to get in contact and reach out to "The Chap",click here.