Australia's Best High Performance Sport Leaders Spend Time with Academy Boss
Written on the 28 November 2014 by SWSAS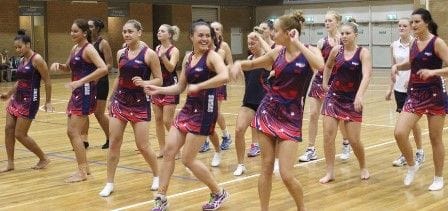 The third annual 'world class to world best' sports conference provided the opportunity for Australia's high performance sports network to share the bold ideas that will ensure Australian sport will thrive in coming years.
The gathering exhumed an air of collaboration and was a positive measurement of the success of Australia's 2012 'winning edge' high performance master plan, implemented to correct Australia's falling performance in international sport.

South West Sydney Academy of Sport executive director Gerry Knights represented the NSW Regional Academy network and had the opportunity to discuss how regional academies like ours can better identify and service our young local talented athletes.
Knights was keen to investigate ways in which regional academies can further increase their support of athlete pathways over the next 4 and 8 year Olympic Games cycles.
Discussions identified that, the Australian Sports Commission recognises the quality grass roots development services and value of regional academies, and understands that this is where a large number of future national and international athletes are identified.
Knights said, the opportunity to openly discuss these matters with such knowledgeable coaches as Australian Netball 'Diamonds' head coach Lisa Alexander; and her demonstrated interest in the Academy's new Graduating Athlete Program (GAP) pilot program for 17 to 19 age players, was extremely uplifting from a development point of view. Alexander also identified a great interest in the development of future players available for international selection, following Australia's World Cup defence in Sydney next year.
Meeting and listening to international sports entities such as Baroness Sue Campbell, former chair of UK Sport and played a leading role in the revitalisation of the country's high performance sport system in preparation for the London 2012 Olympic Games; gave Knights many points to ponder with regard to our regions sports development pathway opportunities.
Knights said, many opportunities are available locally to continue our own Academy's worthiness and growth, and that it was up to him to continue to strive to gain the collaboration of the wider community, in support of the hard work of our local athletes.
We are all winners in so many ways, when our local sports people have success on the international sports stage, Knights concluded.