COVID 19 and Injured Athlete Attendance Guidelines
Written on the 22 November 2022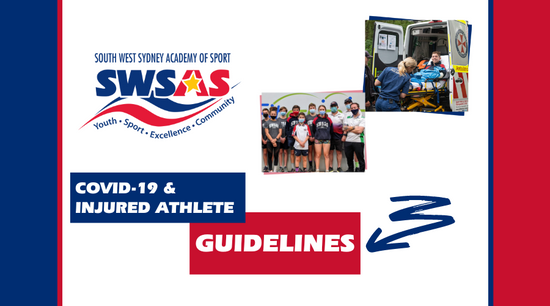 Last Updated: 22 November 2022
As we return to training and Academy activity for 2022-2023, Athletes and Parents are requested to take note of the following updated guidelines when interpreting the Academy Attendance Policy in relation to COVID-19 and Athletes Returning from Injury.

The Academy guidelines related to COVID-19 read as follows.

"Whilst self-isolation requirements are no longer required in NSW, the Academy is conscious that COVID-19 still exists within our community.
The Academy therefore requires athletes or coaching staff who test positive to COVID-19 to not attend training or Academy events.
Affected persons must then produce evidence of a negative test prior to returning to training or attend Academy events.
Where athletes, parents and coaches are involved in close proximity, such as a closed or indoor training/education environment, the Academy strongly recommends the use of face masks and hand sanitiser."

Athletes who are recovering from injury that prevents participation in training sessions are however still expected to attend training sessions and Academy events, albeit at a reduced and managed capacity. Prior to returning to full capacity training, depending on the injury, Athletes may be required to submit a "return to train" plan from an accredited sports injury specialist (ie Physio).