Development Pathway Change for Academy Netballers
Written on the 23 June 2014 by SWSAS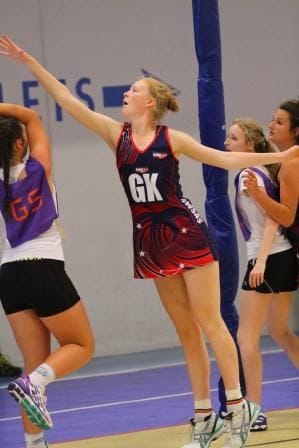 Netball NSW continues to acknowledge the significance of opportunities and support provided by Regional Academies in the development of Netball NSW's most talented young pre elite athletes.
The South West Sydney Academy of Sport forms an important step in the Netball NSW Athlete Pathway, along with other Regional Academies of Sport across NSW.
Academy executive director Gerry Knights said, "Regional Academies focus on the athletic development of identified pre elite athletes as well as the provision of elite match skill development and the broader concepts of sports education, injury prevention and recovery, and lifestyle management.
In addition, Academy netball programs also form an important step in the State organisations coach and umpire development pathways".
Recent changes to the sports National program, is now highly relevant for local 15's netballers. This is due to its 'knock-on' effected changes to the Netball NSW and Regional Academies of Sport development pathway.
The introduction of the Netball Australia national curriculum 'Develop A Diamond 14-16 Academy program' identifies that players turning 14, 15 and 16 in the current Academy year, will now be considered for selection in their regions NSW Regional Academy of Sport, 'Open' netball squads.
This change cancels the previous rationale behind the 15's Development weekend and 'Talented Athlete Program', locally recognised as the TAP program.
Recognition of the new pathway means the 2014 Netball NSW 17/U Talented Athlete Program has been moved from the current date of 24 to 26 October to the 4 to 5 October, which was previously the 15's Development weekend.
This program now becomes the 'Netball NSW 17/U Talented Athlete Program' encompassing the Regional Academies of Sport 'Develop A Diamond 14-16 Academy program' age group.
To further support the National athlete pathway the Netball NSW 17/U Talented Athlete Program' will sit between phase 1 and 2 of the Netball NSW State team 17/U trials. Athletes selected to progress from the phase 1 to phase 2 State team trials, will join the Netball NSW 17/U Talented Athlete Program'.
Recognising these changes SWSAS will not have a 15's Netball program in 2014.
The Academy 'Open's' program for the scholarship year of 2014 - 2015 will run from November 2014 through to August 2015 with squad selections to be held in October 2014.
The current 'Open's' Netball squad is in training for the NIB Games to be held in Maitland over the July school holidays. SWSAS will be taking two teams to compete over three days against all other NSW Regional Academies of Sport and trying to better last year's second place result.
For more information regarding the Academy netball program visit www.swsas.org.au or call the Academy on (02) 4627 7622.