Future Talented Local and NSW Regional Athletes the Big Winners in NSW Budget
Written on the 14 July 2022 by SWSAS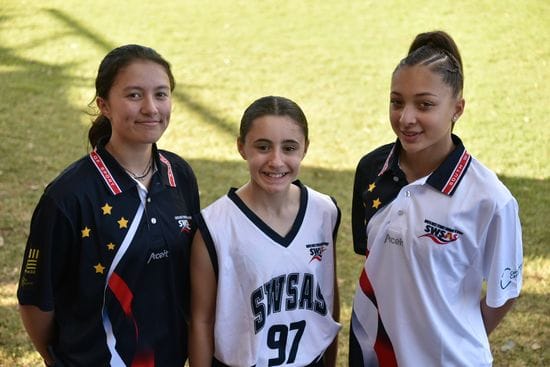 In what has been explained as an investment in Australia's Future Sporting Champions, the NSW State Government, working with the NSW Office of Sport, have confirmed funding over the next three years, for NSW Regional Academies of Sport (RAS).
The funds will be used for talent identification in outer metro and regional NSW areas. And placing those recognised young athletes into quality pre-elite programs, managed in their home region.
It gives prospective future champions the chance to develop and train at home by connecting these young and aspiring athletes with quality coaching and high-performance support and resources - without the necessity of moving away from their local community.
The funding comes 10 years out from the Brisbane 2032 Olympic and Paralympic Games and confirms the NSW Regional Network as a breeding ground for our country's future Olympic and Paralympic Champions.
Considered by some as one of the most successful junior sporting talent programs in Australia, the network can boast that 59 past athletes have gone on to represent their country in the past two Olympic and Paralympic Games cycles. Those being Tokyo and Rio De Janeiro. Further to this impressive statistic, these past Academy Alumni athletes went on to win 31% of our Nation's medal haul.
Our local South West Sydney Academy of Sport CEO, Mr. Gerry Knights indicated that he was extremely pleased with the level of financial support provided. And stated that our current crop of local athletes are the appropriate age and will be provided every opportunity by the Academy to represent Australia in Brisbane, at the 2032 Olympic and Paralympic Games.
Other benefits of the funding will include partnerships with NSW State Sporting Organisations and the NSW Institute of Sport, to support a wide range of non-Olympic and Paralympic sports, plus important research projects and coach development programs, across the State.
There will also be inclusive talent search programs, concentrating on under-represented groups from Aboriginal backgrounds, multi-cultural communities, disabled and dis-advantaged families, through the provision of specifically designed 'talent identification days.'
These programs will focus on unearthing athletic prowess and directing more local talent towards appropriate high-performance pathways, whilst at the same time build on the capacity of local and regional youth leadership.
Knights stated that the Academy sees the development of good community citizens, an equally import element in the development of aspiring and podium level athletes.
NSW Regional Academies are proud of the number of quality athletes they produce, believing that the network is playing a strong role in creating job ready, and mentally resilient young people, as well as supporting coming generations to lead a healthy lifestyle. Which will ultimately assist to shape our country's well-being, and future aspirations.
The NSW Office of Sport has long been a valued supporter of the Regional Academy network, and right now is the correct time for investing in our Future Champions, as we are 'Bound for Brisbane in 2032'.
The next ten years will be exciting to see the talent develop from this funding and will provide a launching pad for success and confirm the NSW Regional Academies of Sport as the leader in pre-elite multi-sport programs.
---END---