Men to Join Academy's Netball Development Pathway
Written on the 16 August 2021 by SWSAS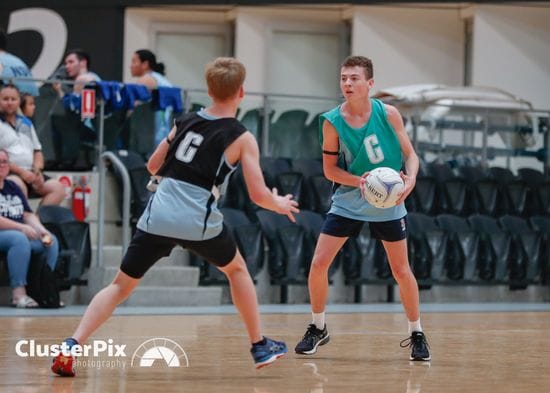 Recently, Netball Australia announced that it is campaigning to see the inclusion of Netball into the Brisbane 2032 Olympic Games. And off the back of such a successful Tokyo Olympics, where a record 54% of Australia's competing athletes were female, why wouldn't you want to see a global sport like Netball take centre stage?
After all, Netball is the biggest team sport for women and girls within Australia, played by over 1.2 million loud, patriotic Aussie's just waiting to cheer for their team. And this number is set to grow with Sydney hosting Netball's World Cup in 2027.
However, there appears to be one road block standing in the way of inclusion into the Olympic Games, and that is the IOC position that sports inclusion must be played in a great number of countries, in both female and male genders. Ask anybody what Men's Netball looks like, and the most common response is "isn't that Basketball?" Whilst our basketball Boomers recorded Australia's first medal in Olympic competition, NSW Men's Netball Association's president Clare McCabe will provide you with a completely different answer.
"Whilst both men's netball and basketball are played on a court by two teams, where the goal is to get the ball in the basket; that is where the similarities end." Said McCabe, who added that "Netball provides an at times more skilful, and fast-paced game, where being able to shoot the ball is not a requirement to play. Athletes are able to enhance the skills they are good at and can be a defensive specialist or a skilled passer and focus on their own area of expertise."
A sentiment echoed by a long-time basketball coach, who, stated that "We (basketball coaches) love getting female athletes who have experience training in netball to come into our programs. The netball fundamentals they learn only improve the speed and agility on the court, and greatly improve the athletes ability to pass the ball. For males to have this opportunity as well, it does provide more competition for us to capture our athletes but has the ability to improve the skill acquisition and talent level across both sports".
Men playing netball is fast becoming a new normal around associations, with men taking up the game, seeing the smiles and joy on their partners, or daughters faces each time they play. Its popularity is also climbing rapidly within schools. Even more so, an NSW Men's Netball State Team exists, and due to the lack of preseason competition for the NSW Swifts ahead of their current Suncorp Super Netball season, were able to play the Swifts in a preseason exhibition game earlier in the year. The men won.
A local organisation taking on the challenge of not only Men's Netball but assisting the development of athletes within sports high performance pathway, and vision to see it on the Olympic stage, is our region's own South West Sydney Academy of Sport.
"Netball has always been a high-quality program within the Academy that has been at the forefront in terms of its professionalism, and athlete pathway success," said CEO Gerry Knights.
"To be able to champion Netball's intent to become an Olympic sport, by assisting in providing a pathway for local male netballers adds yet another valued dimension, to the Academy's mission of developing junior athletes." said Knights.
Nominations are now open for interested male athletes aged 12-16 years old, to take part in the inaugural Men's Netball development program. The twelve-week program is scheduled to commence in September, subject to the lifting of restrictions. With the Academy committed to its inclusion as soon as possible on, or after that date.
"This lockdown has provided us the opportunity to take stock and really focus on the key elements of all our programs, which will only ensure that once we are fully back in action, our 2022 programs will go to another much higher level." said Knights, who hinted of a number of new and exciting initiatives being rolled out within Academy programs.
"We are rapidly approaching our 25th program year, which is a major milestone in any sporting environment. And with the growing use of online platforms, we are well on our way to ensuring we can service our athletes and programs in whichever format necessary." said Knights.
So, whilst sport remains paused for just a little bit longer, the Academy continues to ready itself for what could indeed be its biggest, most exciting year yet.