Regional Academies Coaching Conference Exceeds Expectations
Written on the 13 May 2022 by SWSAS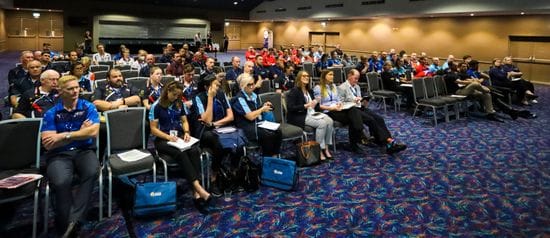 Close to 130 Coach and sport program support staff from the Regional Academies of Sport (RASi) NSW network undertook the opportunity to attend a high-performing coaches conference on the Central Coast over the weekend of May 7-8.
SWSAS was strongly represented by a collective of coaches, administration staff, and special guest coaches including the immediate-past Head Coach of the Australian National Futsal Team, Rob Varela, and past Academy Triathlon super-coach Guy Creber.
"The 2022 Regional Academies of Sport Coaching Conference was an exceptional event." said Creber, who is utilising his undertaking of a Master's in High Performance Coaching, to work alongside the Academy staff in its review and development of its coaching structures and pathways.
"All presentations and commentary from eminent coaches, athletes and sport organisation CEO's and consultants were informative and insightful.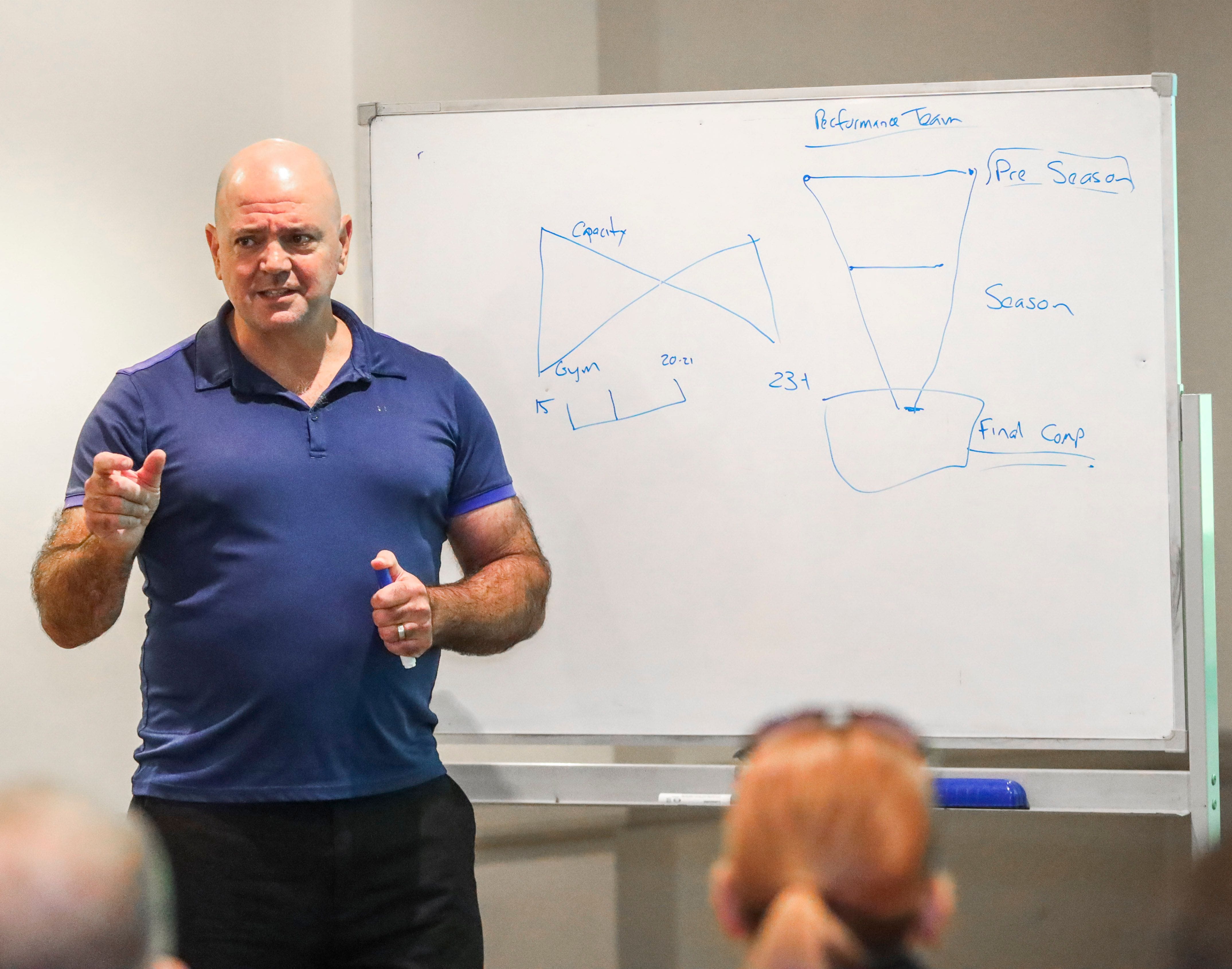 The conference break out sessions also provided a wonderful opportunity for coaches to mingle and engage in discussion with fellow coaches and the various presenters. It was wonderful to listen to and touch base with the many Olympic athletes and coaches, along with NSWIS High Performance staff such as Sean Eadie (pictured) and Spencer Goggin for example." said Creber.
"The conference was certainly a great experience being able to share information with other coaches", said Academy Head Basketball Coach Stephen Craig. "Being able to share and discuss your own coaching challenges, success and failures with elite coaches from not only team but individual sports created an incredible atmosphere where all coaches had no option to sit there and have an 'ah-ha' moment.
There was a wealth of sharing of ideas and information amongst the collective group of coaches that will no doubt shape each Academies coaching pathways for the future.
"As BMX racing coaches we generally don't get to see a lot of professional development opportunities come our way. The RASi conference was an opportunity to meet with fellow BMX coaches, coaches from other sport disciplines and listen to a range of great guest speakers." said Academy coaches Cara Wilde and Dan Morris, who added;
"BMX is reasonably new to most other regional academies, with only Western Sydney and Illawarra having programs that are still in their early infancy.
Being able to meet with the BMX coaches of these other Academies meant that we were able to share some common goals and how as a sport we could best go around supporting and developing our athletes.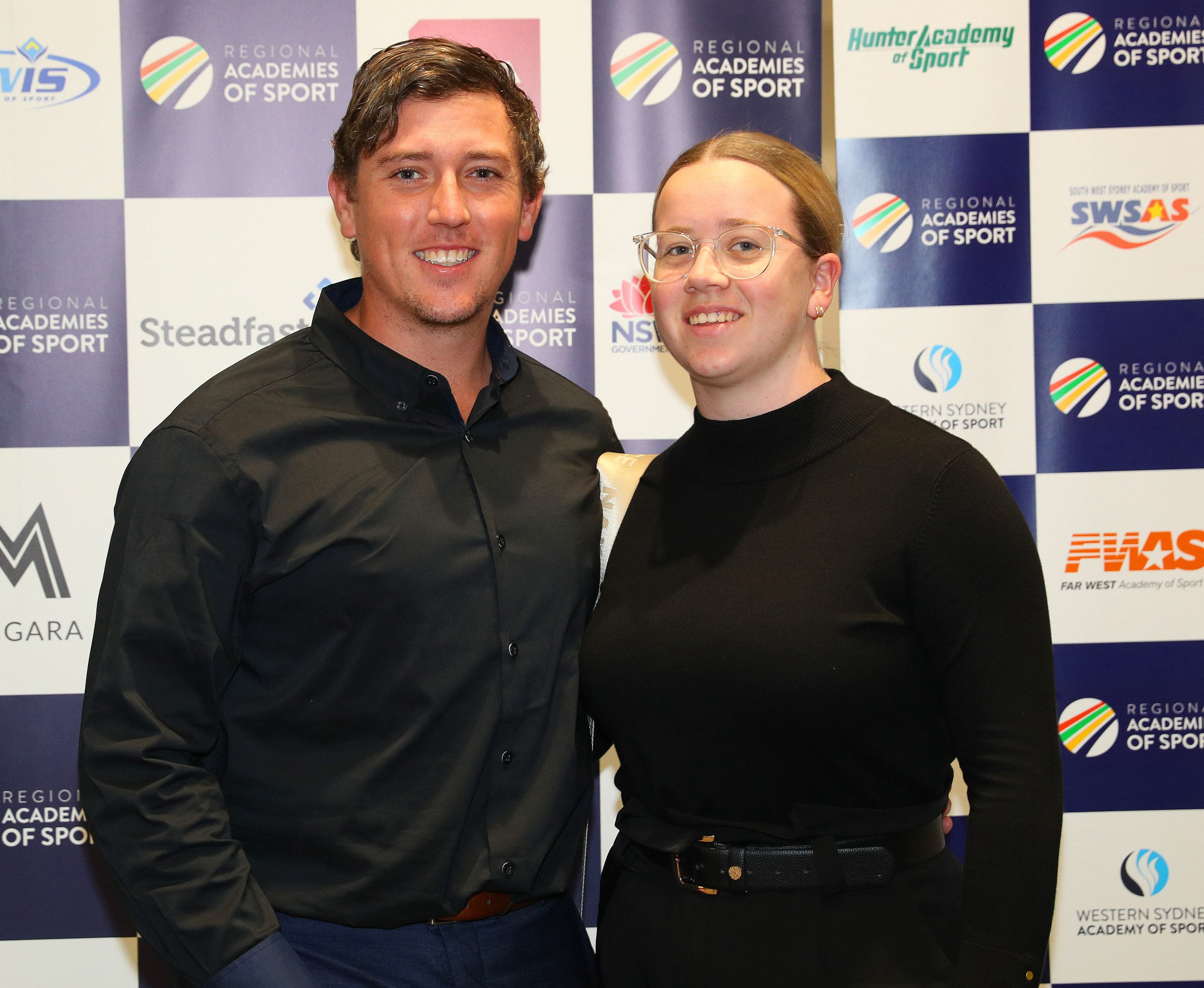 It was also a rare opportunity for us to be able to network amongst a range of other sporting disciplines, where we could share stories and ideas from our own sports, this lead to a notebook full of potential opportunities that we could take back to our own athletes.
The conference provided several panels of distinguished keynote speakers, ranging from athletes, coaches, sport franchise owners and representatives from high performance institutes. Each speaker was able to give valuable information that we could all take on board.
"Representatives from NSWIS gave us a great insight into the pathways that they have in place for a range of sports and how they would like to see athletes developed in order to get there, the former and current athletes were able to shed light on what it takes to get to that level, the little 1% effort areas that can always be improved and how we can steer our athletes to success."
Following on from the conference, the Academy is looking forward to continue to work with not only Academy coaching staff, but field experts such as Guy Creber and Rob Varela, and further develop the Academy's coaching pathway and framework into a product that will not only service coaches whilst within the Academy sport programs, but aspiring community coaches within the region's local clubs and associations.
"SWSAS can provide the missing link in the coaching pathway from grass roots to high performance coaching. We look forward to working with local club's, representative teams, state sporting organisations and fellow regional Academies in the continued growth of coach development" said Academy CEO Gerry Knights.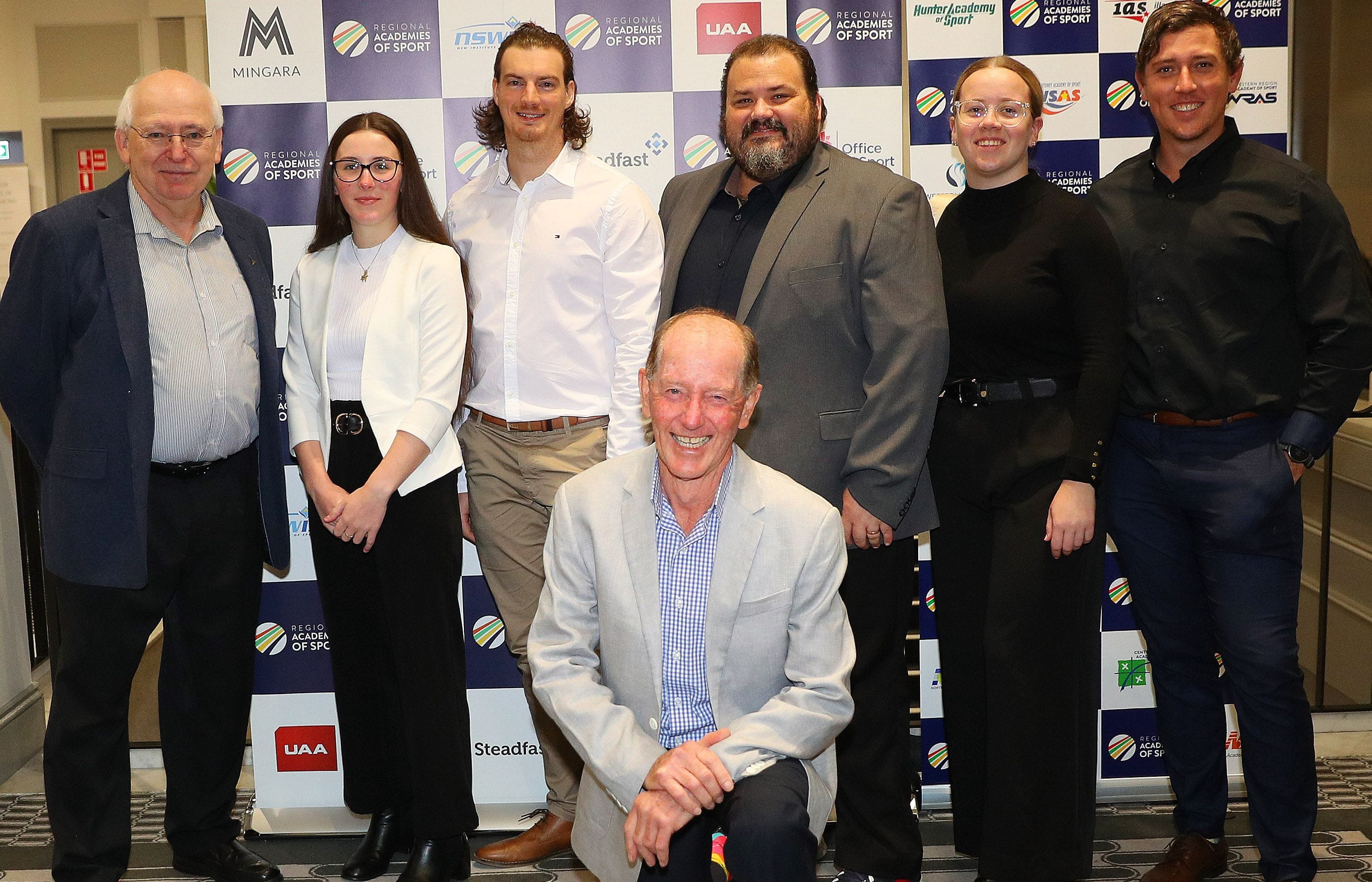 ---END---