Underwriting Agencies Australia (UAA) Extend Regional Academy Support
Written on the 16 May 2022 by SWSAS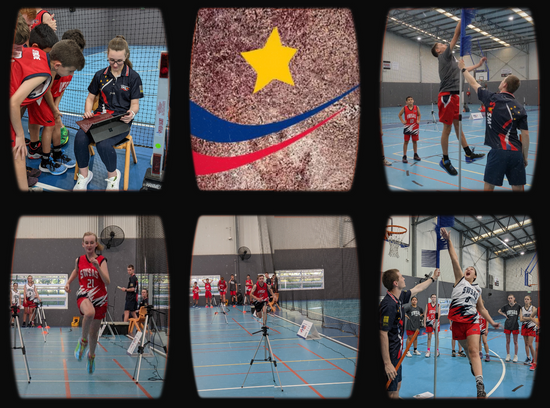 In what can be described as an exciting initiative for the South West Sydney Academy of Sport, we are pleased to announce an exciting and beneficial partnership with Underwriting Agencies Australia (UAA) – a locally born and bred company dating back to the 1980's.
Following on from UAA's existing support of multiple regional academies across New South Wales (Northern Inland, North Coast, Hunter, Central Coast, Southern and Western Regions), UAA will now extend this support to talented young athletes in Sydney's south west, through a multi-year agreement that will enable the Academy to undertake a ground-breaking Indigenous Talent Identification Program (ITID).
UAA have also aligned this incredible support to neighbouring Academy, the Western Sydney Academy of Sport. Meaning UAA will be aligned with eight of the nine independent regional academies throughout NSW.
The Academy's Indigenous Talent Identification Program will involve a talent ID day for invited Indigenous, First Nation, Aboriginal and Torres Strait Islander students from schools across the region, with accredited coaches and professional staff casting a watchful eye over a range of testing procedures. The ITID process will focus on "unearthing" local Indigenous talent from our region, with a purpose of offering athletes a funded scholarship into the Academy's sport programs.
Continuing on from the Talent Identification Day, selected Indigenous Athletes will go on to join current Indigenous athletes within the Academy's sport programs, within the UAA Indigenous Athlete Program, which aims to provide increased and specific cultural and education opportunities, as well as sport development pathways within the established high performance pathways.
UAA Chief Executive Officer Michael Murphy stated that by supporting pathways for Indigenous youth in Australia, we are enhancing the educational, employment, training, and career development opportunities for people of Indigenous descent. And that UAA is committed to diversity and inclusion, and it strives to promote this within its organisation.
South West Sydney Academy CEO Gerry Knights was quick to highlight the support of UAA, as extremely important to our Academy's ability to engage with a diverse range of young athletes within our expanding population. And was enormously grateful for this wonderful support. He said, "UAA's focus and support for this Indigenous Talent ID Program will enable us to offer multiple opportunities for talented young Indigenous athletes, across a range of Academy sport programs."
The partnership with UAA will also provide for support of the South West Sydney Academy of Sport's benchmark Hockey Program.
For more information on the UAA Indigenous Athlete Programs, Click Here!
---