Wagga Wrap - South West Sydney Style
Written on the 19 April 2022 by SWSAS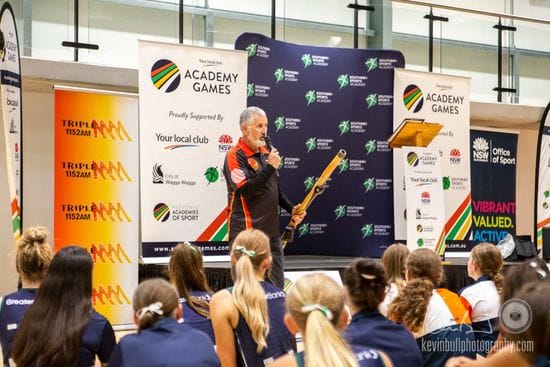 The atmosphere at the 2022 ClubsNSW Regional Academy Games held in Wagga Wagga April 8-10 was electric, and to say the least, our South West Sydney Athletes had an absolutely amazing time cheering on their fellow academy athletes, bringing home a few medals along the way, but most importantly, memories and friendships that can last a life time.
Read on below to see how each Academy sport faired during the 'Games.
VOLLEYBALL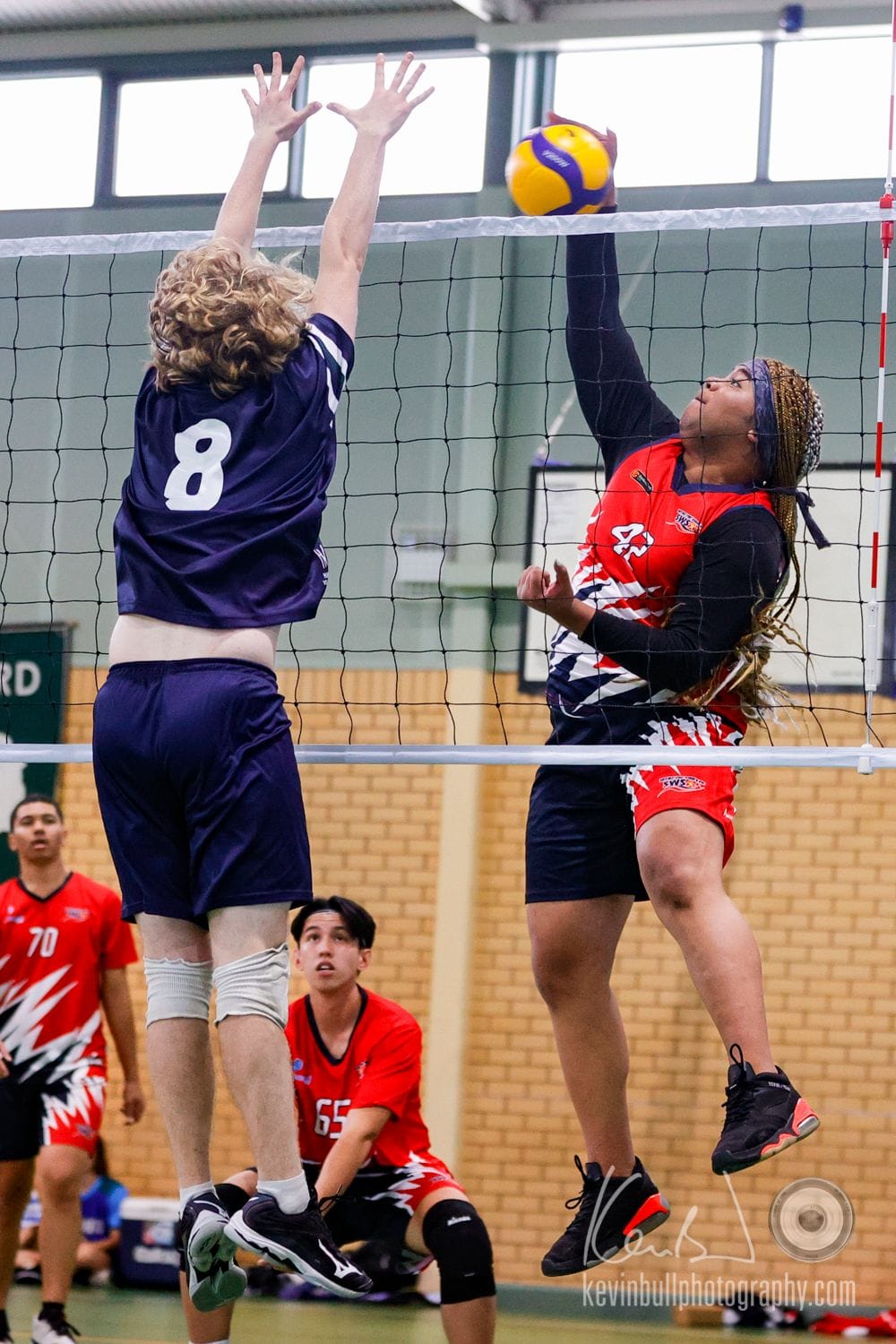 "Wagga '22" was Indoor Volleyball's first venture into the ClubsNSW Your Local Club Academy Games, and haven't they really made their presence known!
The atmosphere at the Games was electric, and to say the least, our South-West Athletes had an absolutely amazing time cheering on their fellow academy athletes.

The volleyball squad certainly taking out the cultural award, with their presence known both on and off the court. In between games it was not hard to find the "South West Squad", often playing pickup basketball games on the outdoor courts at the Riverina Anglican College, whilst blasting music from their many speakers. Not to mention taking over the (at times flaming) BBQ at the Wagga RSL Hotel, ensuring that all Academy programs were not only well fed, but gained an appreciation of what it means to be "South West".

But it was the on court action that showed how tight our teams had become in such a short space of time. The Academy Senior Boys 'A' team representing themselves and their region well, bringing home the Gold Medal, winning the final against our good friends (and great rivals) Illawarra Academy of Sport. The Junior Boys were not to be overshadowed by their older team-mates, also bringing home Gold, again against Illawarra.

Our Junior girls finished a close second (you guess it, against Illawarra), and our Senior Boys 'shadow 'squad put up possibly one of the best games of volleyball ever seen against Hunter Academy of Sport in closing out their tournament.

Yet it is the comradery and culture of this program that keeps being talked about, with the volleyball squad keen to share their achievements and stories with fellow Academy athletes at the Yass truck-stop on the way home, sharing their achievements with the Academy's basketball squad The squad though were obviously not too tired after their weekend of competition, with several players spotted chasing furiously behind the Brighton's coach as it departed Yass, only to find that Basketball had played probably the biggest practical joke of the Games! This is just the beginning of what has been a major improvement in Volleyball development in NSW, and we can't wait to see where it goes.
---
HOCKEY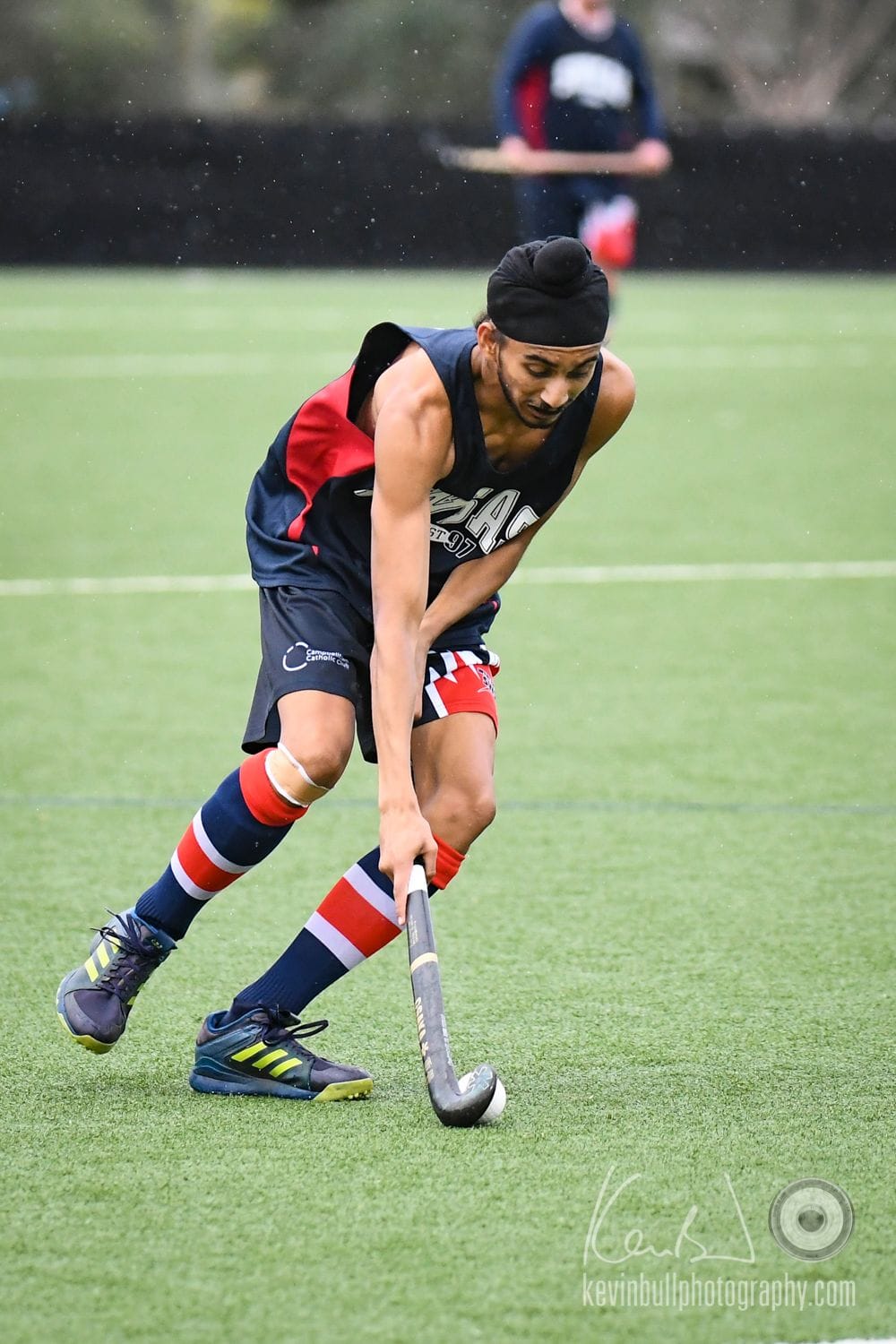 #gutsy#honourable#united are all the words that come to mind when looking back on the weekend for our Hockey Athletes.
It was our Academy's first year back with a full boys squad competing in the ClubsNSW Your Local Club Academy Games since 2019, and our Hockey athletes gave it everything.
With our girl's Charlotte and Amanda playing hard for Hunter Academy of Sport and the boys running themselves off their feet over the three days of strong inter-Academy competition, it is very easy to say the Academy and especially our esteemed Hockey-mad CEO Gerry Knights was incredibly proud.
With the HAS girls taking out 4th and the SWSAS boys coming 6th the squad was an absolute joy to have around on tour. With Motel shenanigans, bus beats and lively characters among the bunch there was always a laugh to be had. The squad enjoyed the opportunity to travel alongside the Academy's Netball program throughout the weekend which added to the Academy village environment.
A huge shout out to our squad coaches Nathanael and Michelle, who put their hand up in helping the Academy renew one of it's favourite, and longest running sports in 2022. Without you guys, we would not be where we are today, so we thank you and I know the athlete's do to.
We look forward to what our program can bring as we look ahead to Wagga '23.
---
TRIATHLON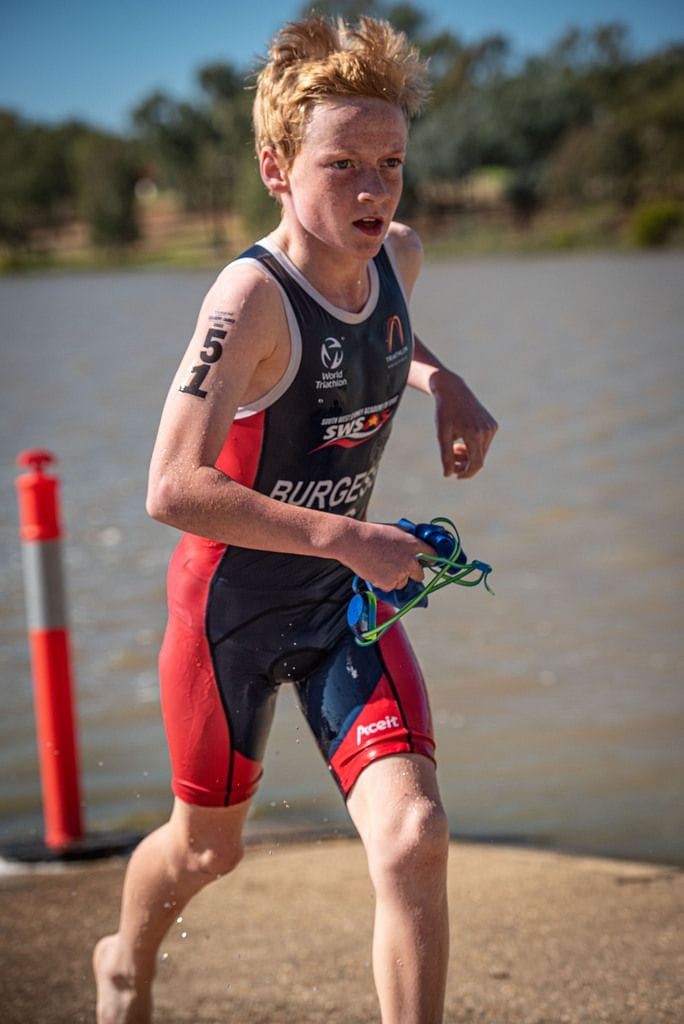 Our Triathlon squad was missing a few of their SWSAS family for the Games, including athletes and coaches this year, due to a mix of COVID close contacts, injuries and long-planned family vacations; yet in true triathlon spirit they all soldiered on and raced their hearts out the entire weekend.
A gutsy effort from Kade who failed to let himself succumb to the icy waters of Wagga's Lake Albert on Day 1, and a tremendous performance from Joel Skipper, who finished just one solitary spot shy of the podium were definitely highlights from this never-say-die squad.
Including a big effort from Will, who only recently passed his "draft-legal" requirements to compete in the event proved to be a fantastic send-off Games for Ryan Carter who we have proudly seen grow over the past five years in the Academy.
A Big shout out to Coaches Thomas Hine and Caitlin who took the reins of the squad for the weekend with Head Coach David Hine unable to attend. Whilst we know David was gutted to not be there we know he was proud of Thomas and Caitlin, both former SWSAS athletes who are helping guide the way for the next generation of our Academy Triathletes.
---
GOLF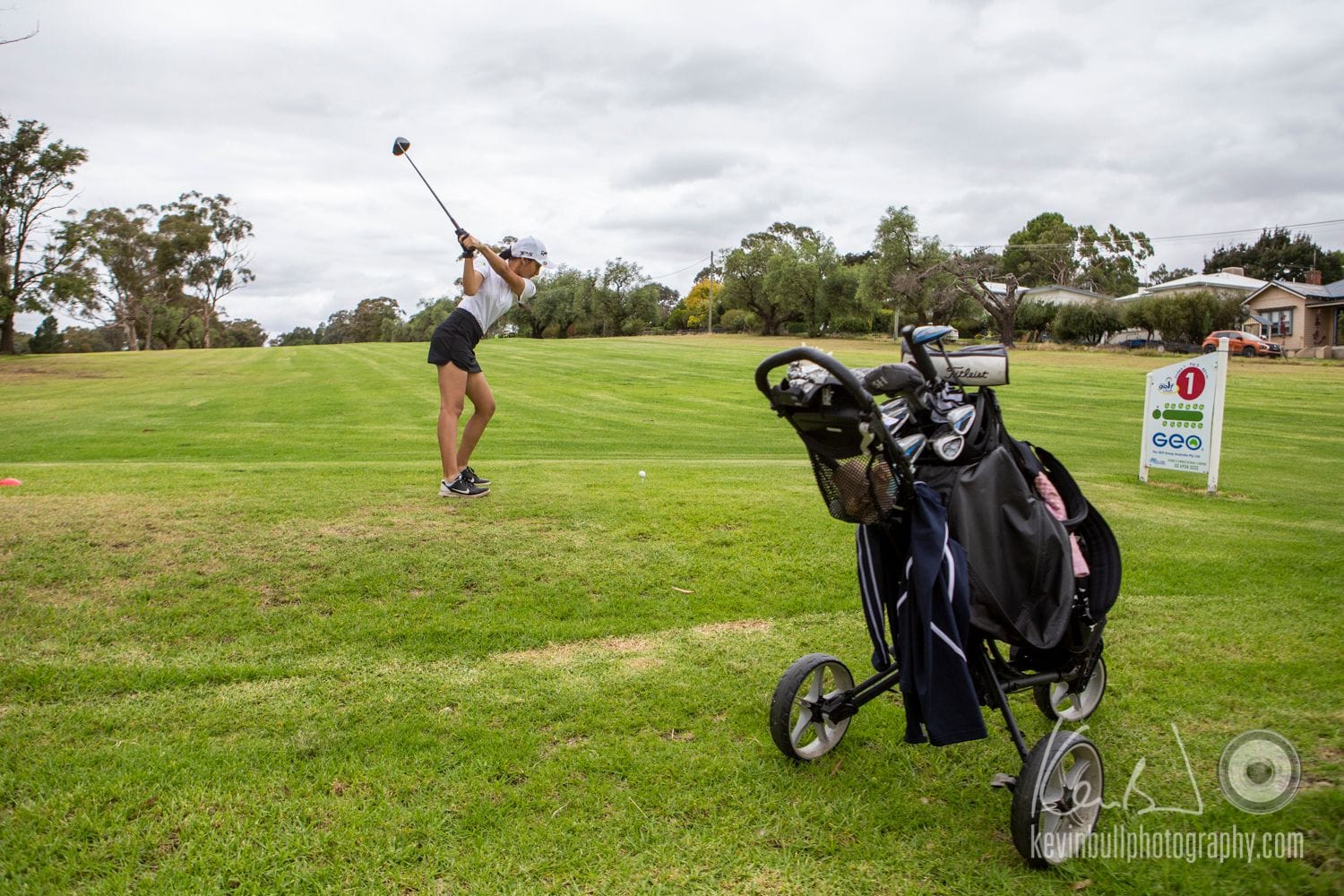 What a weekend for our Academy 'Campbelltown Golf Club' Golf squad, with South West Sydney Academy of Sport taking out the Team's Event win and Priya taking out the overall Female win!
All of our athletes put in a fantastic effort and made the Academy so very proud. It is great to see programs such as golf, where normally individual athletes are able to come together as a team and achieve great results together.
There was some great team bonding along the way with fellow Academy athletes, which shows great inclusiveness across all Academy programs.
Our Golf squad now continue their training and preparations as athletes strive for selection into the JNJGF North v South Cup, as well as prepare to take on all-comers at the SWSAS Golf Day! What better opportunity to not only meet our Regional Academy Games Golf Team Champions, but also have a hit against the South West Best!
Teams Scratch Winners = SWSAS
Zain Kadir , Zackie Kadir, Priya Singh, Noah Graham
Girls Nett Winner = Priya Singh (SWSAS)
with commendable performances from Ayden, Noah, Zackie, Zain, Braxton, Archie, Megan and Joey
---
BASKETBALL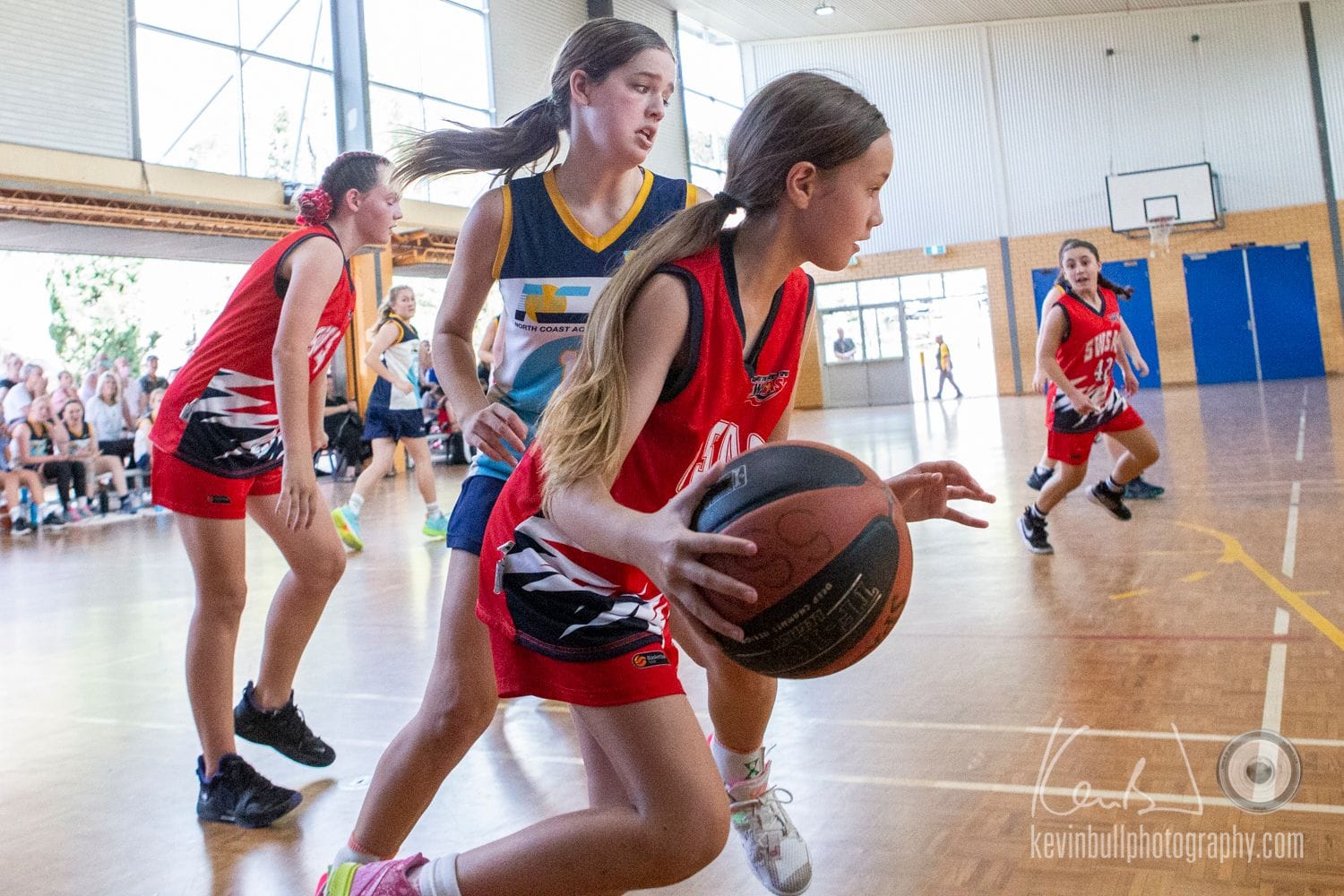 Wagga '22 was a huge Your Local Club Academy Games this year for our Sharp Extensive I.T. Basketball Squad, and our largest South West contingent of athletes this year. Our basketball squad found themselves competing across four teams, at three different venues throughout Wagga – a logistical challenge in itself.
Adding to this challenge was the Squad relocating its accommodation to Albury, and commuting in each morning for the 'Games.
Despite these challenges, the Athletes all showed great improvement throughout the course of the weekend, navigating each curve ball as they came along the way. There were some wins and losses throughout the games, as each athlete fought through to add something new to their skill bank. But no doubt some of the biggest wins came from the squad bonding over long bus rides with many making friends for life in the process.
"Thank you so much for giving me the opportunity to play over the weekend, I had a great weekend, and have made friends forever, and can't thank SWSAS and all the staff and volunteers enough, who took care of all the athletes." Jacob Macri (Athlete)
Special thanks must go to athletes Sam Timbs, Jasper Buchanan, Kristian Downie and coach Darren Buchanan who also stepped in and assisted refereeing during the Games. Along with our two "full time" referees in Koby Banks and Brittany Anderson, SWSAS ended up providing referee coverage on one-third of the total Games throughout the weekend – a solid effort from our program, and second only to host association Wagga Wagga.
The event could not have been possible without our squad manager Sue Paulic, who took care of the catering for all athletes and staff, including making sandwiches on both days for ALL athletes and hungry coaching staff! (Well over 100 sandwiches in total) Fortunately Sue was able to seconder some additional help from highly experienced NSW programs manager Deb Banks.
We were very proud to see some outstanding achievements for a number of individuals who played above and beyond their own expectations and grew from being a part of the Academy Games experience.
With the Wagga Wagga PCYC expected to be completed later this year, Basketball is already looking forward to playing in a new stadium at next year's event.
---
NETBALL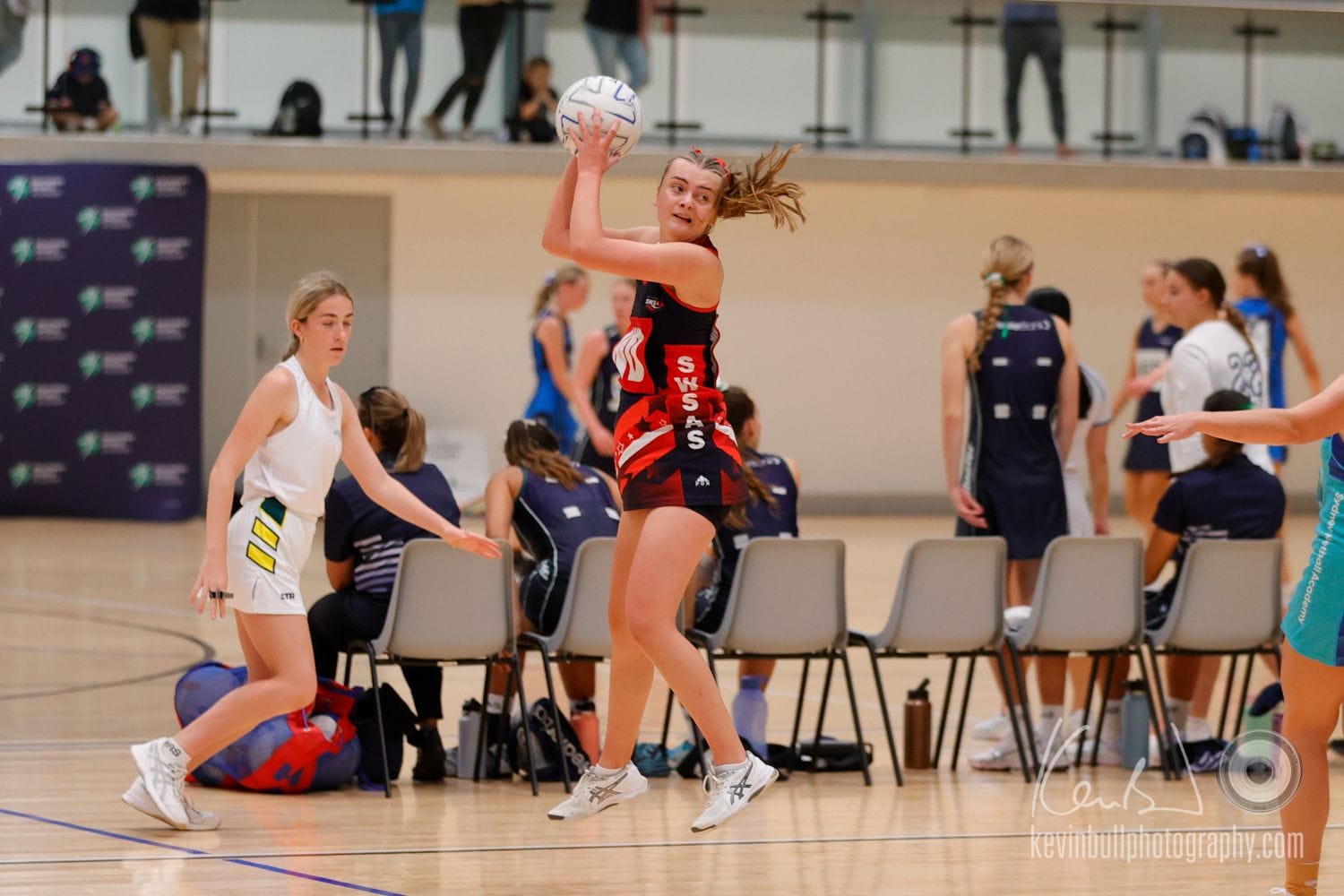 This year at the Your Local Club Academy Games our Bingara Gorge Netballers put on a stunning show at the recently built Equex Centre.
With only one team competing at this year's event, our squad started their Division 1 campaign flat out with a fiery draw with Western Sydney Academy of Sport the girls went on the win some and lose some. (Games).
With development the aim of this year's Academy Games, the athletes really lapped up the opportunity given to them to learn, experience, and grow from the competition the Academy Games provides.
Our two Netball umpires, Piper Steed and Hannah Green also relishing in the opportunity to umpire the high level of competition, with Hannah successful in gaining her National B Umpires Badge!
And a special mention to Janita who was selected by her peers as the SWSAS MVP, and included into the Academy Games merit team.
A Huge shout out and thanks must go to our coaches for leading the way alongside squad managers, Jan and Jenny for providing the goods in managing the kitchen and many media requirements.
And a big thank you to our Physios from Movement Essentials.Physio Tiana and Alana for keeping our athletes in top shape before and after matches.
The girls teamed up with Hockey on the bus this year and had a blast supporting each other along the way.
---
The 2023 Regional Academy Games will take place again in Wagga Wagga during late April 2023.
Photos courtesy Kevin Bull Photography / Regional Academies of Sport